We have divided the Complete eCommerce Guide into 5 sections :
1. Understand An eCommerce
2. Start An eCommerce Store
3. Run/Operate An eCommerce Store
4. Grow An eCommerce Store
5. Future of eCommerce
This guide aims to help the "Average Joe" understand eCommerce better, start and succeed in this business model of the future.
1.
Understand An eCommerce
It is very important to understand eCommerce fundamentally so that it will open up your mind for wide range of possibilities you can achieve and utilize it to solve many different kind of consumer/business problems.
1.1 What is eCommerce?
1.2 History of eCommerce
1.3 Types of Things Sold Online
1.4 Types of eCommerce Business Models
1.5 Types of eCommerce Revenue Models
1.6 Advantages of eCommerce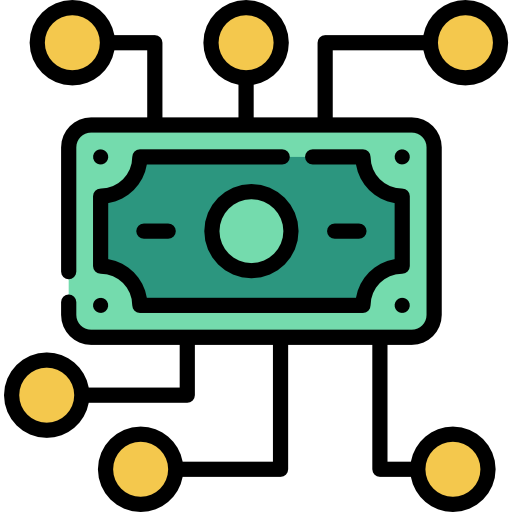 Jeff Bezos, the founder and CEO of amazon is worth over 140 billion dollars, he is the richest man in the world. His company Amazon is reported to have passed the $1 trillion dollar mark! He runs an eCommerce site. That is not the only eCommerce site making it big; you can add eBay, alibaba and aliexpress to this list of world renowned eCommerce businesses.
One of the most common activities of man is buying. Man is a "buying-being". Everyday people are exchanging money for one value or another. People have to buy food, clothes and pay for their mortgage. People are constantly shopping.
eCommerce or electronic commerce is a very common term in our world today. We have bought things from various online stores and this has become a norm today. It is faster, easier and better because we can get the best deals at the best quality.
eCommerce is the act of buying and selling of products and services through the internet. It is leveraging on the internet to sell various kinds of products not restricted to an item. eCommerce can be between business-to-business, consumer-to-consumer, business-to-consumer and consumer-to-business.
eCommerce is the business of the 21st century. With the emergence of the internet, the world has since become a global village and it is much easier for individuals to reach the ends of the world now with their unique products and services. Gone are days when people had to wait for months to receive their goods, today, with the arrival of eCommerce, transactions are made in minutes and goods delivered within minutes and hours.
1.1
What is eCommerce?
eCommerce or electronic commerce is a very common term in our world today, which addresses the need of businesses, customers & government to reduce cost and improve the quality of goods and services while increasing the speed of delivery. eCommerce in a most simplest form refers to the paperless exchange of things. Ecommerce refers to commercial transactions conducted online. This means that whenever you buy and sell something using the Internet, you are involved in ecommerce.
Jeff Bezos, the founder and CEO of amazon is worth over 140 billion dollars, he is the richest man in the world. His company Amazon is reported to have passed the $1 trillion dollar mark! He runs an eCommerce site. That is not the only eCommerce site making it big; you can add Alibaba, Flipkart, PayTM Ebay and Aliexpress to this list of world renowned eCommerce businesses.
One of the most common activities of woman/man is buying. Woman-Man is a "buying-being". Everyday people are exchanging money for one value or another. People have to buy food, clothes and pay for their mortgage. People are constantly shopping.
eCommerce is the act of buying and selling of products and services through the internet. It is leveraging on the internet to sell various kinds of products not restricted to an item. eCommerce can be between business-to-business, consumer-to-consumer, business-to-consumer and consumer-to-business.
eCommerce is the business of the 21st century. With the emergence of the internet, the world has since become a global village and it is much easier for individuals to reach the ends of the world now with their unique products and services. Gone are days when people had to wait for months to receive their goods, today, with the arrival of eCommerce, transactions are made in minutes and goods delivered within minutes and hours.
Starting an online store takes few hours as compared to trying to open a brick and mortar store outside. With few dollars, your online rent (domain hosting) is paid for a whole year and more, and you up and running. You have an almost unlimited cyber space to stock as many goods as you would want to stock. You can not get it like that on an offline shop.
The amount of people you can reach is limitless with an online store. With the emergence of internet, the world has become an accessible global village where every business can serve any customer in any place around the world. There are no barriers at all.
1.2
History of eCommerce
The internet came into limelight in 1994 but it was not until 2000 that companies began to represent their services on the internet. Before now, the word "eCommerce" was not limited to the buying of goods on the internet at all. It encompassed technologies such as Electronic Data Interchange and Electronic Funds Transfer; these technologies had already been in use since 1970s.
In 1970, although computers had not yet appeared as they are now known; the first commercial relations arose in which computers were used to transmit data. With this platform, in 1980, catalog commerce was modernized with the help of television through "telesales", which showed greater realism of the products when they were exhibited, highlighting their most important attributes and characteristics. This type of direct sale was made through telephone calls and the payment was made through credit cards.
It was in 1979 when Michael Aldrich, an English entrepreneur, invented the "online shopping" with which enabled the process of online transactions between consumers and companies, or between one company and another. In 1989, technology would have its biggest boom, and therefore electronic commerce, with the appearance of the "www" or World Wide Web. The website, created by Englishman Tim Berners-Lee, completely changed the way of communication and marketing in the world.
Then came the internet and companies like Amazon and eBay were born and they have continued to be relevant till today. Other companies have joined this market and it just keeps expanding.
Today, SAAS (Software As A Service) platforms like Shoppiko have made creating an eCommerce store very easy. The platform takes care of the technical work needed to begin and run the online store for a small subscription fee. It is easier to start an eCommerce store now than it was some 10 years ago because Content Management Systems for building these websites now allow any novice to drag and drop and create one in few hours.
1.3
Types of Things Sold Online
Goods :
Physical Goods :

Books, Gadgets, Furniture, and Appliances
Digital Goods :

Software, e-Books, Music, Text, Images, Domain, and Video
Services :
Physical Services :

Designing, Development, Content Writing, Electrician, Plumber
Digital Services :

Tickets, Insurance, Tax Returns
Services With Goods :
Examples :

Food Delivery (Food + Delivery), Printed T-Shirts (Printing + T-Shirt)
1.4
Types of eCommerce Business Models
There are different types of eCommerce business models based on its category and base entity as we will see from this section.
eCommerce Business Models by Category
Online Store
Popular Ones : Goods, Services & Reservations
Online Marketplace
Popular Ones : Goods, Services, Reservations, Advertising, Digital Content
- Fulfillment by Seller
- Fulfillment by Marketplace
eCommerce Business Models by Base Entity
Business Based :
- Business to Business (B2B)
- Business to Consumers (B2B)
Consumer Based :
- Consumer to Consumers (C2C)
- Consumer to Businesses (C2B)
Marketplace Based :
- Business to Consumers Via Marketplace (B2CVM)
- Business to Businesses Via Marketplace (B2BVM)
There are other types of models also there based on Government, Employees, Machines, etc but here we have tried to cover most popular ones.
1.5
Types of eCommerce Revenue Models
- Direct Sales
- Subscription Model
- Commission Model (Marketplace, Affiliates)
- Transaction/Service Fees
- Advertising
1.6
Advantages of eCommerce
The advantages of eCommerce cannot be overemphasized as it has reshaped the market place of today. Trade does not have to be done in person again as the internet is now a perfect leverage. Some of the top advantages for owning an eCommerce business are eliminating distance barriers, acquiring new customers and leads with search engine optimization, low cost of maintenance and rent online, and higher capacity for different types of products and services.
24-hour service
One of the advantages of having an eCommerce store with respect to a physical store is that online stores are open 24 hours a day so that customers can buy when they want. You are no longer limited to the few hours of the day again. Since the world never sleeps, if your eCommerce store can be offering a product or service to everyone in the world if you have the capacity. So, while people in India are fast asleep, people in America can still be making an order and getting their goods. The internet truly never sleeps.
Purchase can be made from any location
With the coming of the internet and eCommerce, there are no longer geographical barriers to trade again. To buy from a physical store, we have to move to the place of business and as sellers we are confined to selling to a small parameter within our environment, this is not so in eCommerce. The internet releases these barriers and anyone can virtually buy from anywhere (provided you have a good connection), you can make a purchase even from your sitting room and get it delivered to you.
You can offer a multitude of products
In physical establishments, we have limited exposure of products for space, in eCommerce, this does not occur. We can offer a larger catalogue of products online. Imagine if the size of building it will take for Amazon to put all their physical goods in a spot. Huge right? Yes, that is the space we save on the internet.
The barrier of space does not affect eCommerce at all unless of course, you buy a small disc space for your store through the hosting plan. But in all, there are no limits to what you can sell on an online store.
Immediate purchase of services
In the sale of services such as access to paid content, purchase by the user and consumption is immediate and instant. Once you have made payment, the seller makes the transfer. Even on goods, there has been a significant reduction of the time it takes to make deliveries to customers now. People now receive their goods in few minutes or hours as opposed to days when it first started.
Reduced cost of startup.
Although to start online you need a series of requirements that we will see later, you do not need a physical location in which to locate your products, which in most of the businesses, represents a significant reduction in costs. Imagine the cost of renting a stall offline and stocking it with goods. This high cost is skipped in an eCommerce business.
The cost of maintaining the business is also reduced drastically as the high cost of advertising and promoting the business is reduced to the barest minimum. The social media alone can account for the first set of customers you can get organically.
Reduction of intermediaries
Manufacturers can sell directly to the customer without having to go through intermediaries, saving margins that can serve to offer discounts to their final customer.
Companies like Aliexpress allow big manufacturers sell directly to individual buyers at very low prices without having to buy from middlemen.
Traditional Commerce v/s eCommerce
Comparision
2.
Start An eCommerce Store
More and more persons are getting online today and they are getting more used to shopping online. We have future predictions that show that in few years to come, most of the world's deal will be done online and offline store will be more of showrooms. This validates the impact eCommerce will have in few years to come.
2.1 Finding Right Products To Sell
2.2 How Do You Wants To Compete
2.3 Select Best Payment Gateway
2.4 Select Best Shipping Gateway
2.5 Choose The Best Platform
2.6 Business Registration & Launch It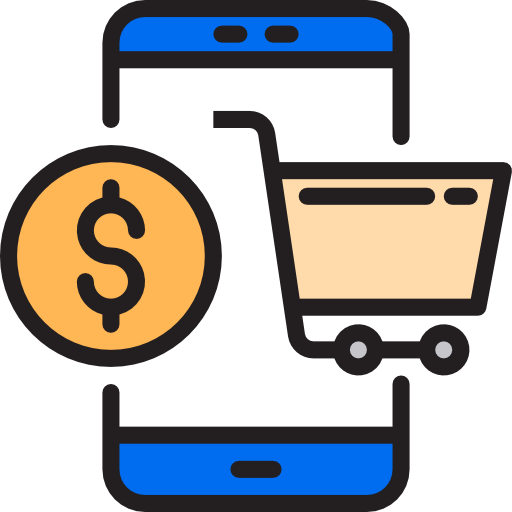 Starting an online store takes few hours as compared to trying to open a brick and mortar store outside. With few dollars, your online rent (domain hosting) is paid for a whole year and more, and you up and running. You have an almost unlimited cyber space to stock as many goods as you'd want to stock. You can't get it like that on an offline shop.
The amount of people you can reach is limitless with an online store. With the emergence of internet, the world has become an accessible global village where every business can serve any customer in any place around the world. There are no barriers at all.
More and more persons are getting online today and they are getting more used to shopping online. We have future predictions that show that in few years to come, most of the world's deal will be done online and offline store will be more of showrooms. This validates the impact eCommerce will have in few years to come.
2.1
Finding Right Products To Sell
Finding the right product to sell is very important and it is one of the biggest mistakes some people make while creating an eCommerce business. When we look online, it always seems like everything is sold already and there are no spaces left for us. It must not always be so; here are five ways you can find a product to sell.
Sell what you are passionate about.
Yes, it is always easier to flow with your area of passion. It is always easier to market a product when you have an underlying passion for that niche. If you love good clothes, shoes and other fashion products, it will be easier for you to start a fashion store online. Why? Because customers want to buy from people who they believe share like passions with them. This must be done on the right track too. Your passion must be in line with what people also need.
Find a problem and solve it.
There are lots of problems in the world. In fact, we can never exhaust problems. You must find a pain point and proffer solution to it through your eCommerce store. Look around you and see what problem appeals more to you and solve it. People particularly don't joke with their health and will pay anything to be healthy. This is just one key area you can take advantage of.
Find the latest trends and capitalize on them
The world is dynamic not static. Things come and go and this makes the world interesting. A trend is a new way of doing something in a particular field.
You can easily find trends through industry research publications, social media, google trends, trend hunter and generally on online forums.
Your ability to quickly get in, create products that suit the trend and become an industry name will count a lot.
Use customer review and feedback
You can find the best products to start with when you pay attention to customer reviews and feedback on other giant stores.
When you check a feedback, what new problems or wishes does a customer raise for improvement. These could just be a pointer for the need of a new product and you can capitalize on this valuable information.
Do Keyword Research
People are constantly searching for products online. Searching for keyword means determining the search queries people are making for a particular product and what they asking for. Google is the best place to get information on keywords.
How Do You Want to Acquire Your Products?
Make
You can make your own products yourselft. This will require lot of resources and time so you need to define your goals first before choosing this option.
Manufacture
Get products from popular Manufacturers, it is always a good practice to contact the direct manufacturer first to get better rates or even proper information about from where to get their products near by you.
Wholesale
Get products from the wholesaler in cheaper price so that you can make good money on it. You can easily find wholesalers near by your location to save money on shipping to your location.
Dropship
You can tie-up with certain types of manufacturer or wholesaler to allow you do dropship products on request, with them you do not need to purchase products in advance or need to keep stock of products. This is the best way to choose as it will save money and time both.
2.2
How Do You Want to Compete?
Platforms like Amazon have served as a catalyst for many companies of medium and small size to make the leap to the online world. It is evident, however, that there is life beyond the universe of Jeff Bezos and that, at present, there are many tools available to eCommerce stores to achieve positioning and compete in the global market of eCommerce and maximize the benefits with an own online presence, unique and singular, in which the satisfaction of each client is the most important.
It is no less true that, as more companies and entrepreneurs compete in the arena of electronic commerce, it is imperative to be able to build in the online medium similar experiences to those of physical stores and this implies, beyond providing access to products and services, offer credibility, interactivity and emotion. For this it is necessary to make use of tools for analysis, optimization and conversion of potential customers into real and loyal customers.
Web monitoring, traffic analysis and heat maps are also integrated into the platform to enable, on the one hand, a response in real time appropriate to the particular characteristics of each user and, on the other hand, tuning practically in time the online store
Competing successfully in the global market of electronic commerce is not a question of size but, and fundamentally, of customer experience
There are multiple parameters we can consider for competition
Price
Compete by Price, which means you need to sell the product at the cheapest price possible. This method is very easily to attract customers as cheaper iteams attract more and more consumers to shop on your store.
Quality
Compete by quality, which means you need to make your products highest quality possible so that your customers will recommend your product themselves. With this you will have a really good return customer base to help you keep growing.
Selection
Compete by selection, which means you need to provide almost all types of variations of particular items so that your customers does not have to keep moving around to find different items, it will be convenient for customers to remember a single brand to shop for many different items.
Value Add
Compete by value add, which means you need to add value to the existing items and make it more flexible for your customers. Example, provide free shipping, provide free installation services, etc. This will help you attract more customers to get more with their purchase.
Services
Compete by service, which means you need to provide extra ordinary services with your selling so that customer will get amazed with addon services and they will be your loyal customers for long-time. This method might increase your cost to provide better addon services but in long-term its will be worth.
2.3
Select Best Payment Gateway
It is essential to offer the maximum possible payment methods in your online store. If you can offer 4, better than 3. There are still people who do not trust buying online, and only place orders with stores that offer the Cash on delivery method, since they will only pay upon receiving the package. Others always use the card because they understand that there will be a company behind and some use a bank transfer because it is more convenient for them.
In most countries, there is a big problem with banks and payment gateways. Many of them only offer the service to companies that have been operating with them for some time, or to large companies.
But if you see that it is very complicated, either because of the banks or because of technical limitations when it comes to integrating the payment gateway (implementation is somewhat complicated and requires knowledge in PHP), there are alternative solutions such as the Paypal integral gateway.
Paypal puts at our disposal a payment gateway that will allow us to charge our customers with a card. The "installation" is extremely simple and the only cost that will have for us will be the commission that Paypal will charge for each transaction made. All in all, it is a very good way to start.
2.4
Select Best Shipping Gateway
Shipping is very important for an eCommerce store because this is basically how your product will get to the hands of the buyer. Shipping costs if not calculated well can hinder you from making profits or progress. There are some things you must put in place before shipping. Your shipping rates and your shipping method must be considered. You must also consider the weight of the product you are shipping and the shipping company you will use or not.
The best way to get customers however is to offer them free shipping. Humans naturally love free things and when they see that things are free, they are naturally going to be attracted to it. You should however put part of the shipping into the price of the product for profit sake. This is you sharing the cost with the customer.
Things you must consider before shipping:
1. Product weight and size
This is the first determinant of the type of shipping method you will use. If the products you sell are all the same in size and weight, you have solved half of the problem. The remaining will now be to ascertain the distance of the buyer.
Size and weight matters a lot. There is a big difference in shipping a refrigerator and shipping a pair of shoe.
2. Shipping destination
How far from your base are you making the shipping or delivery to? You must always consider the time taken for the product to reach the buyer. Close distances or same city deliveries always attract lower fees when compared to farther distances.
3. Shipping/ delivery options
The speed for delivery also matters when shipping a product. Same day delivery often costs more than 3-7 days. You can always give this option to your buyers if it is ok by them.
2.5
Choosing the Best Platform
SAAS Platforms (Software As A Service)
Opensource Platforms
Get Developed Own Solution (Hire IT Team or Outsource to IT Firm)
At present there are many Content Management Systems (CMS) for eCommerce that are totally free and completely reliable. All of them are designed to a greater or lesser extent so that they can be used by people without too much technical knowledge.
In addition, being open source tools and known by a large number of professionals, there are many companies and freelancers that for a small fee can retouch or expand those features that you cannot do on your own.
CMS that are also recommended would be: Magento, Oscommerce, Virtuemart (Joomla), Zencart, Opencart, Digistore or Drupal Ecommerce.
All of them allow the selection of different design templates, both free and paid, that will cover all your needs. Choose a template with an attractive, usable and action-oriented design to create your online store.
When choosing the hosting, take into account that you have the CMS that you have chosen pre-installed, so the installation will be automatic and simple.
If you want to sell without worrying about technical things, it is best to use an online store service like Shoppiko, especially if you are just starting out.
2.6
Business Registration & Launch
Business registration is country dependent. But all things being equal, you will have to choose a name that is unique and has not been used by any other business prior to the time you are to register yours. Also, you will make the choice of registering it as a Limited Liability company or as a corporate entity.
Launching your eCommerce business is a very strategic action. For most startups, launching is the best time to get your name or business out there. Here are few things you can do before your launch.
Build hype:
Build social media hype around your eCommerce website. Go online and spread the news about what you do and what you and what you sell. You can decide to do some countdown or do a campaign to get more people involved.
Give out lots of free stuffs: One way to get more people to know about your new shop is to give out lots of freebies or discounts for a start. People generally love freebies no matter the amount of money they have. Therefore, imprint your name in their hearts by giving them discounts and free stuffs.
3.
Run/Operate An eCommerce Store
Running an ecommerce can be a herculean task if done alone or without proper knowledge. That is why it is recommended that one has a team working together to achieve more. In this section, we will look at getting a store admin, managing orders and managing inventory.
3.1 Store Administration
3.2 Managing Inventory
3.3 Managing Orders
3.4 Managing Abandoned Carts
3.5 Handling Returns
3.6 Provide Best-In-Class Support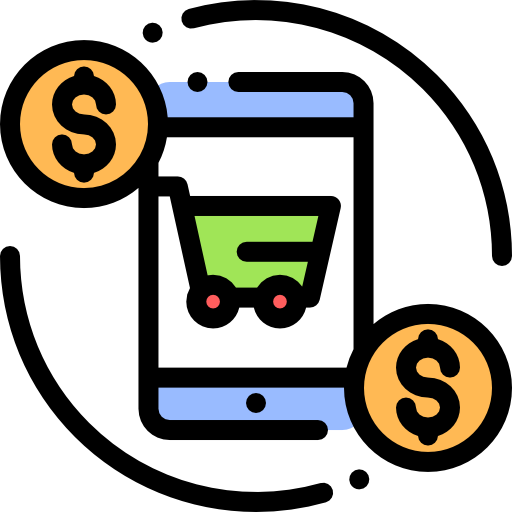 3.1
Store Administration
Store administration is very important for ecommerce success. The processes involved are as important as starting out. It is best to get an admin staff if you will be involved in the branding and marketing.
Store administration has to do with controlling and managing the day to day activities that keep the store running successfully. This would involve taking inventory of products available, stocking and taking and fulfilling orders.
3.2
Managing Inventory
Managing inventory has to do with making sure there are always products available for sales and delivery behind the eCommerce site. This could be a challenge for small businesses that may not have all the funds to keep all the products they are willing to offer.
Use an inventory management system
Most Content Management Systems come with a pre-installed inventory management system. You can take advantage of these tools. There are also lots existing software that can manage our stores perfectly.
Inventory management software can help show real-time tracking of all of your sales and inventory, so you can manage multiple locations through one interface. You will have all the stock levels of your stores in one place.
You can also have a staff dedicated to be in charge of tracking and managing the inventory before it comes short.
3.3
Managing Orders
Receiving an order is one of the major goals of an eCommerce owner set. This could mean that the customer has paid already or will pay on delivery. Order management has to do with keeping proper track of data, people, processes that are involved in the order process. It has to do with everything that involves taking and filling orders.
Before now, order management was a paper process but with new systems and software available, it can be completely automated. Some CMS come with order management systems pre-installed already. Other software like Handshake can also be used to manage and track all order processes.
3.4
Managing Abandoned Carts
"Abandoned carts" in an online store is a metric that worries all eCommerce owners or those in charge of managing an ecommerce.
For some reason, at a certain point in the purchase process, the user decides to leave the cart before paying.
In these cases the web analytics plays a fundamental role since through a conversion funnel it could be analyzed if the problem is at some point of the purchase process.
These are just some reasons why a user may decide not to finalize the purchase in an online store:
The sum of the shipping costs slows down the customer
Payment options are limited
An unusable order form
Some error in the payment gateway
However, it is also possible that simply the user has been distracted by something else, has received a call, had to go without time to complete the purchase.
There are tools allow you to send several emails to user to remind them that they have not finalized their purchase.
You can even customize some type of fixed or percentage discount on the price of the product or shipping costs to seduce the most reticent customers.
If the reason for abandonment is a serious problem in your platform then you might just need to focus on fixing it but if it another reason than sending emails can do the magic.
3.5
Handling Returns
For many eCommerce sellers, just thinking about returns and especially international returns, is a real headache. They change the profit margin; they cause a lot of logistical and administrative problems.
A policy and logistics of returns is needed that can be executed perfectly, with transparent processes to foster trust with the client, which on the other hand, are feasible and profitable for the seller. This is because the rationalization of a return policy is vital to success in an eCommerce market.
From the customer's perspective, online shopping means sacrificing the ability to see, touch and test an item in exchange for other benefits, such as convenience, a better price or the availability of a certain product. In spite of that, the idea that the product may or may not be imagined or may arrive damaged creates a need in the client to know exactly how to return the products and receive their money back. An unclear refund policy is the second reason why the purchase process is abandoned.
Research conducted by UPS and ComScore recently revealed that 53% of customers were satisfied when the return policy and procedure was clear and transparent.
When selecting a retailer, buyers value return policies that offer convenience and money-saving initiatives. A pre-printed return label on the box, the possibility of returning items to a store and - above all, returns free of additional costs - are factors that increase the purchase intention.
For smaller companies, working with a local partner (smaller or more specialized) for the management of returns can be a solution: Clients can send their unwanted merchandise back to an address in your own country. The seller can choose whether to include a label for free returns or let the consumer pay for the return: As it is a local shipment, they will be efficient expenses. The local partner who handles the return and makes all the administrative procedures necessary for the operation. Shipments to the exterior warehouse of this vendor are allied in order to reduce costs. In this way, the seller can offer the customer greater comfort without increasing the price of the return.
Returns are a fundamental success factor for international online retail. Customers include the return policy in the purchase decision, and the return experience is an important part of the impression that the retailer makes in the buyer. For retailers, international returns require a good deal of strategic planning in order to minimize costs, maximize customer confidence and comfort, and make the entire project feasible in light of profitability. The decision to handle and manage returns from home or through subcontracting to a logistics provider or local partner depends on the scale of the company's international business and available resources.
3.6
Provide Best-In-Class Support
One way to stay relevant and in the eCommerce business is to provide the best in class support for your customers. Make sure they never have an issue not quickly attended to. Include a chat button so that you can keep in prompt touch with them and always remember that the customer is always right.
4.
Grow An eCommerce Store
Growth is very important. Without it, the business process will be a boring journey full of regrets. Growing your eCommerce store takes some measure of action. One of the important is Conversion Optimization for eCommerce, Here are practical steps you can take to completely optimize your eCommerce website:
Minimize the steps of the purchase process: Each extra step during the purchase process is a step towards the abandonment of the process by the user. It is essential to reduce the number of clicks and pages necessary to make a purchase.
Optimize the time it takes to load: Optimize the loading time of your website. The loading time of an ecommerce has a direct impact on sales. If an eCommerce does not load quickly, the user will leave: If the loading speed of the eCommerce is slow, customers will abandon it, the bounce rate will increase, and sales will decrease. According to Google, 29% of smartphone users automatically change sites if this works poorly or takes too long to load.
Adapt to mobile / responsive: If the eCommerce purchase process is not responsive, the eCommerce will lose many sales. In 2016, 50% of online purchases were made from a mobile device. Users who access from mobile phones and tablets do not finish the purchase in an eCommerce that is not responsive.
Offer multiple payments: Make sure that ecommerce has enabled payment methods such as debit or credit card, PayPal, Stripe, cash on delivery and bank transfer. The simpler the buying process, the more likely to convert to sale.
4.1 SEO for eCommerce
4.2 Advertising for eCommerce
4.3 Marketing for eCommerce
4.4 Sales for eCommerce
4.5 Conversion Optimization for eCommerce
4.6 User Experience (UX) for eCommerce
4.7 eCommerce Analytics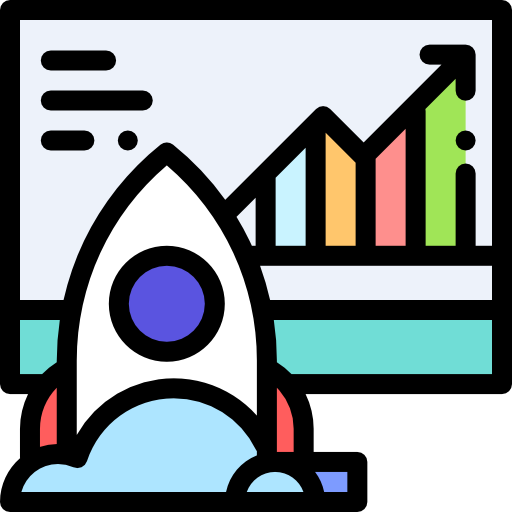 4.1
SEO for eCommerce
SEO is Search Engine Optimization. This is what brings traffic to your eCommerce store and helps it to rank high on search engines like Google.
When creating an online store do not forget to create a blog to accompany it. This is important because some keywords can be focused on in the article which will be picked by search engines when people search for it.
Although it is always advisable to create a blog that talks about our sector and everything that surrounds it, and that also helps us to promote our products in some way, directly or indirectly on forums or other websites because this increases out backlinks and help your website rank better.
Also, always encourage user reviews on your eCommerce page. This is the same strategy used by Amazon. This is because, the more unique content your website has, the better ranked it will become.
Another key SEO technique is ensuring stress free site navigation on your website. Organize the pages well and use categories to make them look arranged.
Always make your website easy to navigate and go through.
Make sure your website is optimized to load faster. Reduce the size of the images so that the site is not slow but make sure the images are still very clear and sharp to the eye.
It will be a big plus to optimize your eCommerce site for mobile use. This is because most persons now seem to order from mobile than through their personal computers.
Also integrate the site to your social media pages for easy sharing on Facebook, twitter, instagram and other social media.
4.2
Advertising for eCommerce
Thanks to online advertising, we can make our online store known in an economical way but above all in a big way. Using correctly the free analysis tools that the Internet puts at our disposal, we can know exactly which advertising campaigns give us benefits and which do not work, being able to rectify quickly and avoiding unnecessary losses.
There are different kinds of advertising options available like
PPC (Pay Per Click)
PPV (Pay Per View)
PPI (Pay Per Impression)
Pay Per Conversion/Sale
Affiliate Marketing
To start advertising on the internet, I would recommend using advertising in Google search results using Ads. Google Ads is flexible, has a high source of traffic and you will get very transparent results.
Facebook advertising is another great medium to get your eCommerce out. Facebook has more than 2 billion users and it is the most visited social media. Facebook allows you target people that have an interest in what you sell. With the right advert copy, facebook gives you a large pool of customers that can buy from you.
Instagram, twitter and LinkedIn are other social media platforms you can capitalize on and get sales. It is important to realize that you must be deliberate about providing good content before sharing your product links. You are not just out to make sales but to build a community of loyal customers.
4.3
Marketing for eCommerce
Marketing is indeed one of the most important areas of starting and succeeding in your eCommerce business because this is essentially where money is brewed from. Marketing is converting leads into sales.
Create your own online marketing strategy: Make special offers, prepare a social media strategy, organize contests, make a personalized follow-up of your clients, and write press releases. Do everything possible to publicize your brand and your products.
As in all businesses, you must sell to survive. It's no use that your store is the best if nobody knows, it's no use that your prices are the most competitive if nobody sees your products. You must make the effort to go out and sell, or at least carry out the relevant marketing actions to achieve the necessary sales.
Affiliate marketing is also key method for increasing sales. Affiliate marketing is the art of setting commissions for referred sales. Affiliate marketers can be social influencers or people who can give your eCommerce store direct traffic that can lead to sales. With affiliate marketing, traffic can come from anywhere.
Email marketing is another sought after strategy for gaining customers and making sales. You can provide a free report or send newsletters to visitors to their emails when they subscribe. However, after this is achieved, you can now send them your products also.
4.4
Sales for eCommerce
Here are some tips to help you increase sales on your eCommerce website
1) Improve the user experience and web usability
Be clear that your marketing strategy can go to waste if your website is not ready to give the best of it.
The user experience and web usability are two basic aspects that must be taken into account when launching any type of online project, and even more so if it is a sales channel.
When a user makes an online purchase, you are asking them to trust someone who they cannot see. Therefore, what is going to make them trust you is the value they get on the web page.
In other words, the corporate website or online store will be the letter of presentation of your business. If in it things are not clear, users will not take long to go to the site of your most direct competitors.
It is for this reason that the best of experiences should be given, making everything comfortable and friendly, and looking for harmony in design, content and usability.
2) Include calls to action
Calls to action are messages that are usually presented as a button that direct users towards a specific action. In this case, they could be calls to visit a letter of products, add an item to the basket or complete the purchase process.
However, depending on the channel that we are and the message to be disseminated, they can also be used to obtain subscriptions to a newsletter or to download valuable content.
And that is, calls to action are very flexible and valid elements for email marketing, ads on social networks or display, as well as any web element (such as pop-ups, forms or banners).
3) Share your story with good storytelling
Applying emotions in commercial messages is one of the best ways to humanize a brand. Getting to transmit something to users through your story will make them feel closer, more human and more reliable.
In this sense, storytelling refers to the technique with which to tell this story in the right way to create an enveloping atmosphere that makes users enter it. That they feel each one of the emotions that you want to transmit and that they make them theirs.
4.5
Conversion Optimization for eCommerce
Conversion optimization has to do with all the tasks and activities you must carry out to produce sales. Conversion is the major bane of eCommerce as it is basically the major reason we start the business in the first place.
To optimize sales conversion, the site loading time must be very fast. The eCommerce site must also be very mobile friendly as most people tend to access the internet through their mobile phones now.
Also, reduce any form of activity that will lead to people leaving the site to check somewhere else for more information about a product. Also, reduce asking for too much personal information leading to the conversion in the order process.
To optimize the conversion, Fyoosion has tools as effective as the A / B Testing, an engine that allows to check in real time the effectiveness of several options and deploy, in a matter of clicks, the best of them. The automatic verification of the location of the potential client to personalize the experience to his profile, as well as the control of fraud are also functionalities integrated in the platform with the ultimate goal of interacting with customers in the online world with the same level of personalization and the same logic as in a physical space.
4.6
User Experience (UX) for eCommerce
Research shows that people are likely to buy repeatedly from an eCommerce store they found appealing and in which they had a great experience on. What makes a an eCommerce site appealing is the experience the site provides the buyer in the process leading to checkout and sales.
A smooth experience will lead to increase in sales and so it is important to provide the best experience possible for your buyer to buy easily and refer others to your site. UX is increased by the site layout and organization, the design and colors used on the site, the content organization and words used.
4.7
eCommerce Analytics
Having clear and appropriate objectives to measure the activity on a website is very important. A measurement strategy is the first step to a good analytical program. The ultimate goal of any eCommerce is to sell a product. Almost any other metric that is selected is practically only a diagnosis to reach that end.
There are different types of metrics that can be used for analytics in an eCommerce. Some are:
Sales
Soft conversions
Main indicators
Diagnostic metrics
The analysis in an eCommerce is vital because it is the tool that allows us to better know our customers and customize our website almost to the taste of those who visit online store.
5.
Future of eCommerce
Apple has more and more spectacular stores known as flagships, but few people buy them. They are a showcase. Because the largest sales volume of the technology firm is produced online. The following data serves as an example: in 2016, the web page of the US multinational received 2,900,000 unique visitors per month, and invoiced, in this way, in the aforementioned year more than 3,325 million dollars from sales online.
eCommerce has completely revolutionized trade, and will continue to do so. It has also changed buying habits. It has also modified the strategy of companies to adapt to this new model of consumption. Worldwide, online sales grew by more than 20% at the end of 2017 compared to the previous year and it will keep increasing in the future. In fact, the opportunities offered by online commerce have made it a fundamental part of the tactics of companies, so that the physical and online experience are aligned and coordinated,
The objective of physical stores will be where the consumer needs them and offer a unique experience. One example is Amazon, whose seal of identity has always been online sales, but since 2015 it has physical stores where consumers can find books, electronic devices and even food products. It is a way to create brand awareness, because there is no need for someone to charge you for the purchase, something you can do with the phone, since it frees the staff to serve the client, to advise him.
1. The future is marked by the rise of pop-ups, ephemeral stores, which in the coming years will favor contact with different lines of business of a brand. Consumers will reach a level of confidence with a brand in very few contacts in physical stores, and will make buying decisions in simple pop ups anywhere online. Pop ups like "hey, we just stocked your favorite shoe, buy now" and by clicking buy now, your new shoe will delivered in few minutes. Super-fast trades.
2. Another trend is the generation of experiences, through the augmented reality, which has the capacity to break the barriers between the digital world and the physical world, uniting the experience of online and offline commerce. This is what the British fashion firm Burberry has done, which is already using this technology in its London flagship of Regent Street to facilitate the generation of experiences among its customers. In the next few years, a customer can try on jewelry or clothes, or see the products that can be purchased at home through augmented reality.
3. The portable devices of the future will collect a large amount of information from the context of the user, their emotional or health status, and will use this information to develop products and adapted advertising messages. "Big data is key to the evolution of retail, so if you know how to use that information on how you spend and have your time, the customer can be very important for the mall."
4. Another trend will be hyper connectivity and personalization, since the machine-to-machine connection will increase the efficiency of retailers allowing them to follow the demand, improving the efficiency of the supply chain.
5. New forms of order delivery will also emerge, from initiatives such as Uber to the use of cars without a driver or drones. And, finally, new payment systems will be established, yes, without intermediaries.
5.1 Mobile eCommerce
5.2 Personalize eCommerce
5.3 Artifical Intelligence (AI) In eCommerce
5.4 Voice eCommerce
5.5 Augmented Reality eCommerce
5.6 Virtual Reality eCommerce
5.7 Decentralize eCommerce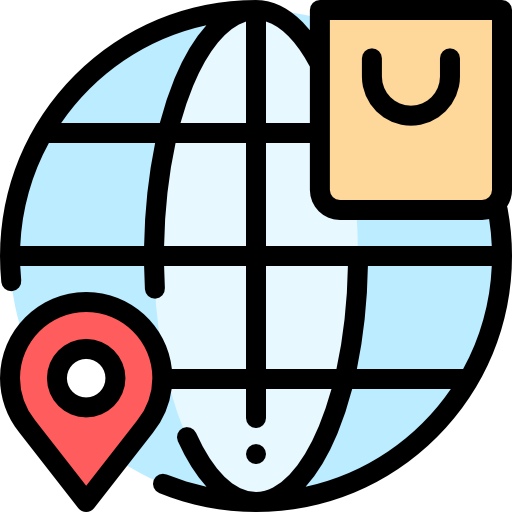 5.1
Mobile eCommerce
One of the main reasons why mobile Ecommerce is so important for your business has to do with the fact that currently, more than half of Internet traffic comes from a mobile device. In other words, more than half of the people who are now browsing the Internet are doing it through a smart phone, a tablet or other mobile devices with access to the web.
It is therefore clear that it is important to ensure that your Ecommerce website is perfectly optimized for mobile viewing. In fact, if you want to be successful with your Ecommerce store, it is absolutely a priority to meet the needs of mobile users. Not doing that simply means that you are ignoring your potential clients.
And not only is the fact that the number of users accessing the web from a Tablet or Smartphone , is significantly greater than the number of users who do it from the PC. Suffice it to mention that during the Christmas shopping season last year, one third of all those online purchases came from smartphone users.
The important point has to do with the fact that it is now statistically much more likely that the customers of your Ecommerce are interacting with your site from a mobile phone or from a Tablet, instead of from a desktop computer. This means that if your potential customers do not receive a browsing and shopping experience that meets all their needs, they will simply end up looking at other online stores, even if that means paying a little more for the product.
5.2
Personalize eCommerce
Personalization in eCommerce has to with giving customers a specialized and personal shopping experience based on their previous buying habits, their location and based on what they have interest in.
If we take the position of being retailers, we must take into account our users and help them achieve what they are looking for, whether it is a direct purchase or just provide them with all kinds of information.
Here are some tools that can help personalization:
A recommendation engine: which is able to offer the user alternatives to purchase (to convert undecided users), complementary products (to increase the average value of orders), or even personalized recommendations (which allow us to offer a showcase to each one of our customers).
Personalized email marketing tools that allow us to recover abandoned carts by sending reminders of the carts generated by users in our store and left abandoned before the end of the checkout process, or even allow us to generate personalized newsletters so that each of Our users receive a selection of the products that may interest them the most.
A system of behavioral targeting in-site, that allows us to create dynamic rules based on behavior, to offer discounts or promotions to those users who are more active in our store, or allow us to redirect the navigation of users who have accessed our store from a search engine, so that we facilitate them to find what they need.
5.3
Artifical Intelligence (AI) In eCommerce
Artificial intelligence is an area of ​​computer science that develops intelligent systems, machines capable of behaving and making decisions that are normally attributed to human intelligence, such as natural language, recognizing a person by their face, by their voice, putting in context a series of data or information and act accordingly, improvise and make intelligent decisions from new variables.
It seemed like science fiction but it is already a reality in many sectors. The artificial intelligence is an unstoppable market and it will be difficult to conceive the future without its development. In fact, it is already impossible to understand the current world without intelligent technologies. They make our lives easier without us noticing. The artificial intelligence in eCommerce has come to stay and satisfy the desire of many companies to outperform their competitors.
Artificial intelligence in eCommerce helps salespeople to offer personalized buying and selling experiences thanks to the analysis of customer consumption patterns. The key is in the quality of the available data and in the capacity of each company to examine the data effectively.
5.4
Voice eCommerce
Before they were used to program an alarm, find a contact or search for information on the web without the need to touch the screen. Now, the voice assistants give a quantitative leap to help the user in their home purchases, ask for a taxi or simply cancel the pending bills. In the last year companies like Amazon, Samsung and Apple have made ambitious bets to boost the trade by voice or v-commerce. Alexa, Bixby, Google Assistant and Siri , leading voice assistants in the digital market, now have integrated services in the home that make their operations not only focused on helping the user in the management of their device, but also for Acquire products and benefits through their use.
The main reasons that will explain the growth of the importance of voice assistants in electronic commerce are, as indicated in the study, the convenience offered to users both to communicate and to perform other tasks simultaneously, as well as automation It offers in recurring uses.
5.5
Augmented Reality eCommerce
One of the latest phenomenon that is making news in ecommerce is that of augmented reality. For those who do not know what it is, the augmented reality is as simple as adding information and virtual elements in the real world, and enjoying it through devices such as a Smartphone, tablet, computer or a virtual reality glasses.
Through augmented reality, online businesses can offer much more visual information to the user, before they make their purchase.
This favors the confidence of the customer in the eCommerce and, especially, in the product that is buying, as well as substantially improves the shopping experience, adding a point of fun and entertainment.
5.6
Virtual Reality eCommerce
Having an online store has many advantages; one of them is availability 24 hours so that buyers can buy the products they want at any time of the day. The real challenge is to convince customers to buy an item they cannot physically touch; they can easily get distracted and leave our website with just one click. That is why virtual reality in eCommerce is a very attractive subject. Virtual reality allows consumers to be approached in a different and more attractive way, to impact and bring a new experience to the user.
Although virtual reality stands out more in the games and entertainment scene, it is already being applied in other sectors and one of them is eCommerce. VR makes eCommerce a fun and immersive experience, eliminating the big problem of not being able to touch products to convince customers.
Ways to apply Virtual Reality within an Electronic Commerce or Ecommerce
It is clear that virtual reality is not here to replace physical purchases, but it can provide a new experience that is very attractive to people. With a VR team, someone can pretend to be walking through an online store and observing an orderly and visually striking environment. Clicks disappear in links and the user begins to explore the online store in a different way. Here are some examples of well-known eCommerce sites that implemented this technology.
If you are thinking about applying this technology to your business, you will need to follow some steps to achieve it.
It is clear that not everyone has a pair of VR glasses at home. Many have only experienced this technology thanks to demonstrations in exhibitions or in shopping centers with stands that promote these products.
Before starting, you have to establish the objectives that virtual reality will fulfill for your company. Determine the audience we are addressing is essential to know how to attract it and the experience we want to share with them. This will allow us to draw an action plan.
Now, touching the hardware issue, we have to know well what equipment we will need so that virtual reality in eCommerce is something possible for us. An excellent idea is to use free initiatives such as Google Cardboard where people will only use their smartphones to enjoy any VR application. They can also use more advanced glasses such as Oculus Rift or HTC Vive to allow users to experience the products and make purchases through the virtual reality application.
5.7
Decentralize eCommerce
Decentralizing eCommerce has to do with breaking every process that makes for a completely central running of an ecommerce store. This has to do with delegating the various processes of eCommerce to third parties.
When you are the only one doing everything, the business will be too centralized but when some tasks are shifted to other parties, it is easier to be more effective and make more sales and impact.