We have divided the Complete SEO Guide (Search Engine Optimization Guide) into 6 sections :
1. Understand An eCommerce SEO
2. eCommerce SEO Strategies
3. SEO for eCommerce Pages
4. eCommerce SEO Audit
5. Popular eCommerce SEO Tools
6. Future of An eCommerce SEO
Bonus For Getting Successful with eCommerce SEO,
10 Hacks For Effective eCommerce SEO Results
25 Checklist To Optimize Your Online Store For SEO
This guide aims to help the "Average Joe" understand eCommerce SEO fundamentally and utilize its standard practices to grow your business.
1 Understand SEO (Search Engine Optimization)
1.1 What is SEO ?
1.2 History of SEO
1.3 SEO Terminology
1.4 Why is SEO Extremely Important For An eCommerce
1.1 What is SEO ?
SEO is a powerful magnet that can attract targeted users to a website through organic search engine results. It encompasses all those actions focused on getting as high as possible in the organic (non-paid) search engine results.

When we pay we are no longer talking about SEO but about SEM, but both actions are completely complementary.

The SEO is a fundamental marketing tool that allows intercepting users interested in a specific topic or product or service and attracting them to a specific website at the very moment in which they make the inquiry through a search on the engines, with the aim of satisfying their needs.

The SEO includes all those activities (both strategic and operational) that allow the contents of a website to be visible among the organic results of search engines for certain keywords, and to be found by users interested in that type of content.
1.2 History of SEO
The history of SEO goes through several historical dates. Let's start with the first three:
1994 : Birth of WebCrawler , the first search engine
1996 : Birth of BackRub , which in the future will became Google
1997 : Birth of the term "search engine optimization"
From 1997 onwards, the ranking on search engines is starting to be considered a very important parameter and soon the algorithms are born, which lead web masters to supply search engines with meta-tags for optimization.
We then start talking about keywords, but the sites are not yet classified based on the value of their contents. This will only happen later and the websites will start to be made up of a combination of factors such as specific keywords, content of a certain interest, quality images, tags, adequate descriptions and much more.
Between 1999 and 2009 search engines have gradually updated their algorithms, forcing everyone to become familiar with meta-keywords, meta-titles, hyperlinks and much more.
At the same time, however, ranking manipulation techniques are developed, to which search engines respond with increasingly complex algorithms.
Google was the first search engine to give such high weight to hyperlinks, giving sites with inbound links a better positioning in the SERP. Google launched Caffeine in 2009, Panda in 2011, Penguin in 2012 and Hummingbird in 2013.
1.3 SEO Terminology
SERPs - Search Engine Results Page, that is, neither more nor less, than the results page returned by the search engine that we used after doing a certain search. And SERPs is simply the plural.
Keywords - Are the keywords with which we want the search engine to identify us so that it takes us into account in its results for certain searches of its users.
Anchor Text - When we link to other websites or link to us we do so by selecting one, two, three, four words, whatever. Those words are what are known as anchor text.
Panda And The Penguin - The Panda basically is responsible for filtering the quality of the contents (that are not over-optimized, that are not copied, that are not too scarce, etc.) and the Penguin tries to guarantee the naturalness of the links (that is, that they are deserved, or that at least they seem, and not built with the sole purpose of injecting force in the face of SEO).
DA – Domain Authority, It is the value or strength of our website as a whole and, in a ranking of 0 to 100.
PA - PA stands for Page Authority and is the authority no longer of the domain as a whole but of a specific page. Likewise, the ranking goes from 0 to 100.
Linkbuilding – It is when we look for and do a job aimed at obtaining specific links that interest us and control as far as possible how they link us (to which page, through which anchor text, etc.)
Linkbaiting – It is when they link us without having asked for it, so to speak.
1.4 Why is SEO Extremely Important For An eCommerce
SEO is very important in the success of ecommerce. It is common knowledge that ecommerce is customers buying online, which means your product has to be found in the first place. Other important reason includes:
The Keyword Research Phase
The very first phase is that of research. Search for what? Thanks to the study and positioning of the keywords it is possible to bring out some contents compared to others.
In particular, your e-commerce will be set for those specific keywords and will attract targeted users that are specific users who can potentially become all future buyers.
The Study Of Competitors
Still in an off-line phase prior to the launch of your e-commerce, part of the research time will have to be dedicated to a serious study of competitors. Who they are, what they sell and above all how big they are.
The turnover of competitors, in fact, makes you stronger in awareness: you know what users buy and what, instead, is not successful.
Exploring a competitor e-commerce also allows you to understand what your direct adversaries' lack, perhaps something you can offer with a certain ease, thus overheating the competition.
On Page Optimization And Site Structure
Search engine optimization is essential for users to be redirected to your site, but also on-page optimization matters a lot in the presentation of e-commerce. Within the initial page the contents must be optimized for relevance and organized with a hierarchical criterion.
Keep in mind that the structure of the site must be leaner as possible, and must allow you to navigate between the pages with the fewest clicks. The easy usability of the portal makes it attractive even for those who are not an expert online buyer, or for those who have difficulty using technological tools.
The Construction Of Internal And External Links
The internal optimization of the site depends essentially on what is called link building. The links linking the various products to each other are fundamental to build solid and lasting site architecture.
Equally important are the external links, which from other contents of the web refer to your e-commerce.
2 eCommerce SEO Strategies
There are a handful series of SEO strategies that you can focus on in order to improve the position of your online store.
Have Readable Urls
Would you be willing to click on a link that looks like a highly protected password with a couple of dozen random characters? The same goes for your potential clients. Try not to make them feel insecure (or not interested) in opening the website of your ecommerce.
Edit your URLs so that they are readable and contain the keyword you want to position. In case you sell internationally, don't forget to locate them.
Be Detailed
There are many small details in the backstage of your online store that are important both for the robots that control the search engines and for your users. Check them out and make sure you don't miss any.
Have an XML Or HTML Sitemap
Having a sitemap is important, as it offers information about the pages of your website to search engines: their relative importance to each other and the frequency with which they are updated.
Easy Navigation
Structure your catalog and your entire web page as clearly as possible. Try to keep your products just a few clicks from your homepage (ideally 2 or 3 clicks). For this, expand your categories and avoid using too many subcategories.
Optimize The Title And Descriptive Labels
Research what the best keywords are and make sure that both the meta title and the meta description are optimized.
Keywords in titles and descriptions help search engine robots better understand what your website is about, and therefore rank it higher. A good keyword search will also help you be surer of exactly what people are looking for.
The Mobile First
Having your mobile optimized ecommerce is no longer optional. Adapting to m-commerce is necessary for any online store, since 82% of users make their purchase decisions while surfing the Internet using their smartphone.
Optimizing your store to respond tousers means having a website that can respond to any device.
Fast Charge
The loading time of the website also affects your SEO. First of all, as is obvious, because it is annoying for online shoppers when the ecommerce they enter does not load. If this is your case, you run the risk of getting high rebound rates.
In addition to this, Google algorithms verify page speed and penalize slow pages.
To accelerate the speed of your website, eliminate any unnecessary add-ons, use external CSS files or even consider changing hosting providers.
Present Your Products As Well As Possible
The information you give about your products is a key factor for SEO.
Use unique descriptions as search engines don't like duplicate content, avoiding the use of absolutely identical product descriptions over and over. Search optimized images and be sure to include ALT tags in the images.
Adding product comparisons to your store would not only help your buyers make a better decision, but also improve your ranking on Google due to internal link building.
Your homepage greatly affects the first impression of your customers, but that's not all. It is also an important factor in the task that search engines have to analyze your website. That is why you should use your store's home page to highlight special offers and promotions.
What potential client would not like to know the experiences and opinions of previous clients about your products and services? Most potential customers look for these types of reviews, and, clearly, they improve your brand's reputation.
Once you have completed the basic steps and your website is perfectly optimized, start attracting more visitors using social tools.
Strategy in Social Networks
Attractive posts and an involved community will help you gain more links to your website and more traffic. This, in the face of search engines, implies more credibility and better positioning.
Help Yourself From a Blog and Practice Guest Blogging
People shop for advice, inspiration, and entertainment. Keep your needs satisfied, interact with your customers and enjoy watching your position on Google grow thanks to frequent visitors and everything they share.
2.1 Keyword Research
2.2 Site Architecture
2.3 On-Page SEO
2.4 Technical SEO
2.5 Local SEO
2.6 Content Marketing
2.7 Link Building
2.8 Competitor Analysis
2.1 Keyword Research

Keywords are the specific search terms or phrases that are typed in the search engine bar to find information, product, and answers to a particular inquiry, question or problem. This may be short-tailed words or long-tailed words.
Keyword research is a basic step in any SEO strategy aimed at optimizing the positioning of a website to get more traffic and is part of the so-called On-Page SEO.
2.2 Site Architecture
The positioning of your site is directly proportional to how much you can make Google understand clearly what topics it deals with. If the contents of the website are optimized according to a well-defined SEO strategy, if the architecture itself makes clear the message you want to give, if Google's bots can move smoothly in the analysis of our site, then there it goes in goal.
For a site to work both the contents and the structure must be of quality: everything must look at usability and obviously at the utility and traceability of the information you give. You cannot disregard it when creating your website.
The menu must be easy to consult; the categories and pages must be made with criteria. Imagine buying a book of 1000 pages with a topic that interests you a lot, but as soon as you open it you discover that it is not divided into chapters and sub-chapters (pages and categories of your website) and that it does not have an index (your menu website): would you understand the meaning of the content?
Let your site communicate effectively, both to the reader and to search engine spiders. Google favors sites that guarantee the best User Experience, those that make the user say "Google is the best search engine because it offers me the best sites and doesn't waste my time.
2.3 On-Page SEO
SEO on-page indicates a series of internal SEO techniques aimed at improving the upward ranking of a website on search engines with increased traffic to the website and performed within the scope of optimization of the resource in question. On-page SEO refers to the optimization of both the content and HTML source code of a page
2.4 Technical SEO
Technical SEO is an aspect of SEO positioning focused on helping search engines to index a web page and improve the user experience on it. As the name implies, it is responsible for the technical part of the website, including the source code, the operating system, and the server configurations.
2.5 Local SEO
A Local SEO strategy is a process of using specific keywords for certain locations and the use of features closely related to your city. This is about how to rank better by optimizing your website for a local audience. Your city name, address details and telephone numbers will be optimized for locals in your area to patronize you offline or online.
2.6 Content Marketing
Content is the king and it is true: without interesting content able to attract the attention of your audience it is useless to start any ecommerce activity. Creating something of value that captures attention and engages is very necessary.
A content marketing strategy serves as a reference point for the phases of design, production, promotion, and measurement of the same.
2.7 Link Building
The hyperlinks are cross-sectional links inserted in the electronic documents and the base of the interconnected structure of the World Wide Web. A click on a hyperlink allows you to switch to different textual elements of a document or to separate web resources, thus allowing you to have an organization that is not linear content.
Hypertext links are implemented thanks to the HTML markup language to link web pages and other resources together.
2.8 Competitor Analysis
The competitive analysis involves monitoring and studying the practices of competitors on the Internet. This strategic watch allows you to position yourself in relation to them and discern what you do best, but also less well. A competitive analysis allows you to identify the SEO strategy of your competitors and therefore anticipate your own SEO strategy to stay ahead of the game.
The competitive analysis makes it possible to build a strategy that works, which makes it possible to stay ahead of competitors, save time and increase profitability.
3.0 SEO For eCommerce Pages
3.1 Home Page Optimization
3.2 Product Page Optimization
3.3 Category Page Optimization
3.4 Brand Page Optimization
3.5 FAQs Page Optimization
3.6 About Us Page Optimization
3.7 Blog Articles Optimization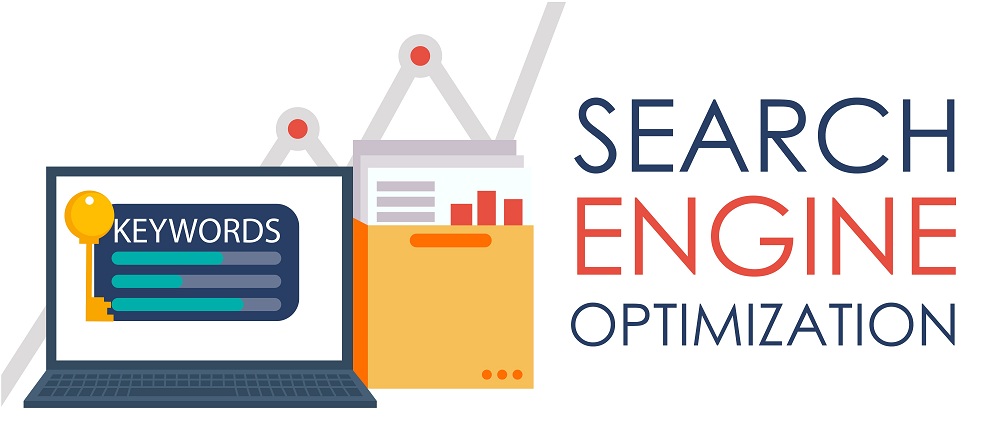 3.1 Home Page Optimization
The home page is the main page of your site. Not only is it often the first thing that people read, but it is also the most important page on your website when it comes to SEO , because the one that is most often indexed by search engines.
A lot can be done to optimize your home page for search engines.
Choose Your Main Keyword And Put in it the right Places
If your site is new and your brand does not have much online presence, then your first task will be to classify you with the name of your brand.
If you already have an online presence, and you're at the top of search results with your name, it's time to focus on a keyword related to your industry or niche.
Your home must contain a more generic keyword which is the main keyword targeted. SEO side is in fact a good rule that your site has a hierarchical structure , where the home page represents the vertex, then the categories, any sub-categories, and finally, at the base, the articles or individual pages:
For all pages of your site you will have to follow the theory of the long queue, i.e. prefer more specific words, but your home page may be an exception.
On the homepage the keyword you have targeted must appear in some key points, which are:
The title (H1)
The first sentence or paragraph of the content
The title tag
The meta description
The alternative text of the image (or images)
Ideally, the keyword for a given page should also be included in the URL, but this does not apply to the home page, because usually the home URL coincides with the domain name.
Using the keyword in the URL is feasible for internal pages and blog posts.
The Title Tag
The title tag is one of the most important elements of the SEO optimization of the HTML code (and, in general, of all the optimization), you have to focus particularly on this element when you optimize your home page.
Note: title tag and user visible title are two different things, two distinct elements within the HTML code of a web page. The title tag does not appear on a page, yet it is extremely important because it appears linked to the search engine results page:
If your business offers a single type of service, or only one type of product, the choice of the title will be easier. For example, if you sell wooden houses and your company is called Acme Srl, your ideal title could be: Acme: wooden houses
In the other pages of your site you will then have to use more specific keywords in the title: for example "prefabricated wooden houses", "turnkey wooden houses", "used wooden houses", etc.
But be careful here too not to overdo it by entering more than a couple, maximum three main words or you could be penalized. Having a title containing ten keywords separated by commas in the home (as it was years ago) is not a good idea at all! It can be considered spam by Google.
If you have a local business, such as a restaurant or a professional studio, I also strongly suggest you enter the name of your city in the title. Therefore the title of your home could be something like:
Lastly, as for all other pages, even the title of your home should not exceed about 60 characters; otherwise Google will automatically cut it in its results pages:
Find an Optimal Home Title
In addition to the title tag that appears in the SERP, your home must also have a title visible to users on the page.
A title of your optimized home page - if you use the H1 tag correctly - brings a lot of SEO value. Many more people will see the title of how many will actually read the rest of your page. In this case, attracting and engaging readers are as important as optimization.
Note: It is important that your home page (or any other internal page, for that matter) include only one H1 tag.
The title of your home page must therefore: Be convincing to your potential customers. It must demonstrate a key advantage that you offer and contain your key word.
Keep the Natural Writing
The search engines love textual content, do not leave your home page text less. You should enter at least 300 words on your home page.
If you want people to really read your home page, instead of closing it and visiting your competitor's site, you have to be careful and considerate. Use the keyword once in the first sentence, if possible, or at least in the first paragraph , and don't overdo it in repeating it.
Start thinking about your ideal clients and how they like to get information: length, tone, and wording. If your readers are bored or confused, they will stop reading, so rule n. 1 is: "Get to the point!"
Link The Important Pages From Your Home Page
The best strategy is to include in the text of your home page a sentence or two that covers every important part of your site, and then link the related pages. Also make sure to include the reference keyword of the page you are linking to in the anchor text of the link (the clickable words of the link).
Use your home page to introduce (linking) the most important features, benefits, products and services for your business.
Tell Users Where To Go Next
Your new SEO-friendly home page is not complete without a guide for visitors to take an important action for your business. Remember that you are writing for your buyer, not for Google, so you have to offer an action to take that can bring him closer to deciding to do business with you.
3.2 Product Page Optimization
A product page has to have several essential points that you cannot forget, since buyers want to have all the information possible to be sure of what they buy. Here are some ways to optimize your product page
Product Title
The title is one of the first things that search engines will index. Therefore, the H1 label must always be used. But it doesn't work just with that, you have to include the keyword in that title, but do it the right way. Remember that with the title not only improvements in search engines but an attractive title will make the user stay or want to see more about it.
Images
The image of the product is the first thing the customer will see, so making a good impression is essential. Take time to put a striking image that conveys quality, confidence and safety in the product. You must include the keyword in the "alt" attribute that is what the robot that indexes your page will read.
Zoom Description Products
On the other hand, since recently the tendency is to have images that can be seen in 360 degrees so that they can see the whole product in 3d. In addition, there are tools to zoom the images and be able to observe the product with total clarity and detail.
Purchase Button
The purchase button must call the action, it must have a good design, which conveys, so to speak, joy, must be seen with the naked eye and be located in the right place.
The Price And The Stock
The prices must be clear; if you have discounts you must indicate how much is reduced or the amount that was worth before.
Product Description
Another of the four important parts of a product sheet is its description. It is the information that the user will read, the more useful information the better he will value it.
Do not use a description from another website, the descriptions have to be unique, like each product, they have to be differentiated, show value and make you see to the user for what and how he should use that product.
Payment Methods
One of the most important things is to clarify the terms and forms of payment. It is advisable to do it with icons as in the following stores and it is also interesting to include it in a section of frequently asked questions.
Shipping Costs
The customer does not like to overpay when placing an order, so it is advisable to make it clear how much the shipping cost will cost. This will make the idea of the final price
Rate and Comment on Products
That users can rate the products will make potential customers more confident when buying, as they can judge themselves with real information and that is useful. People like to know what others think, and that will influence the user's purchase decision.
Live Chat
If a customer has a question about the product you can save time or prevent him from leaving the page by offering a live chat or a contact number, with which he can contact directly and does not have to go around a thousand times to remove the doubt.
Highlight When You Make Special Offers
Discounts and offers should be highlighted, whether in free shipping, a 20% discount, etc. Showing it clear next to the image and it will attract customer attention and affect your purchase decision.
Share Button On Social Networks
Give them the option that if they like the product they can share it on social networks, either on their Pinterest, on Facebook, on Twitter. This will help create virality about your brand and product.
Cross Selling
A cross-selling is to offer the customer a complementary product that he wants to buy. Offering suggestions to the customer can serve to get the attention of the customer and remind you that products can be useful as an accessory to which you decide to buy.
Another option is to recommend products based on what other users who have bought the same product have been interested. So you can differentiate segments and see the connections that customers are making products.
3.3 Category Page Optimization
Categories are an excellent way to position more generic terms than what a product sheet can be. To be an effective strategy we must have good web architecture.
Categories can be used to work somewhat more general criteria and leave the product sheets for something much more specific. Normally, these categories bring us the highest volume of traffic.
The first and indispensable is to have clear categories to use. For this we must perform a deep keyword research, where we see volume of searches, trends, which is the most searched, etc.
To carry out the study of keywords we can use different tools such as Google's word planner, ubbersuggest, kwfinder or keywordtool.io. We must optimize it as if it were a blog post or a static page.
Descriptive Title Of The Category
It should not exceed 512 pixels (in characters from 55-58 it is possible to cut them). To encourage the user to click (and increase our CTR) it is good to put strength that we have (for example shipping in 24 hours or free) or the number of units missing and thus encourage the "craving" to buy something that can be exhaust.
Meta-Description
You must prompt the user to enter your website. This should not exceed 145-150 characters and you must make it attractive and that the user wants to click. This will be achieved by adding our strengths (preferable to put other than the title).
The H1 Must Be Descriptive and Semantic Text
It is always advisable to introduce a text that talks about what is offered in that category, focusing on the entities to which they belong and any relationship that may exist.
Ideally, it is at the top and visible in its entirety, it can be placed under the products but the content would lose strength.
Pagination
You have to be careful with the pagination since it can be a focus of duplicities. To "fight it" there are several options:
Without pagination, we offer all content on a single page. The problem comes if we have thousands of products.
Rel = "prev" and rel = "next" tag, is recommended by Google and the bot is told that it is a pagination. All pages are indexed.
Have a page with all products and put rel = canonical on the pages pointing to this page with all products of the category.
Work The Intermal Linking
It is interesting to link categories between them, forming a powerful internal linking. We will use the keywords that interest us as anchor text.
3.4 Brand Page Optimization
Brands have the task of making their presence in the network efficient, through the development of appropriate content that meets the expectations of users, and even exceeds them, and is adapted to websites and also to mobile devices.
Do Not Do Without a Web Page
Every company or brand, however small, must have its own website. This should be in accordance with the image that is projected in the offline environment.
The key to the website's branding strategy is to ensure that the presence of the brand on the network is constant, in order to prevent consumers from looking at the competition.
Have a Presence In Social Networks
Regardless of the type of brand you are or the industry to which you belong, it is vital to be on social media. You don't have to be in each of them; It is about choosing the right one, having a plan in which you define the type of content to be published, the purpose of that content and how often it will be published.
Motivate Social Media Intraction
Social networks do not directly influence sales, as is done, for example, at the point of sale; rather, they serve to generate opinion, gain followers, generate conversation about the brand and products, and discreetly drive a subsequent action, which is to buy.3
Mobile Marketing
In the face of an increasing use of mobile devices, marketing is required for this type of technology. That is why it is very important that the company's website is visible, both for smartphones and tablets.
In addition to this, the development of applications will also favor your online branding; in addition to that from them you can make purchases, provide relevant information and allow you to obtain accurate data from each client.
Resort To an Influencer
These people, with a high calling power, constant visibility on the Internet, a large number of followers, and many of them content generators, can be an excellent option, as long as your goals stick to your personality and influence on the user.
3.5 FAQs Page Optimization
To optimize frequently asked questions well, FAQ pages can satisfy for your organization for marked and non-marked keywords.
Begin With a FAQ Review
Start with an FAq Audit
It seems like a simple assignment. Survey your 300-word FAQ content. Make sure you rest in between setting question to be asked for FAQ. In any case, a review has a wide range of advantages on the off chance that you ask powerful inquiries:
To optimize, you need to ask these questions:
Are there an excessive number of inquiries on the page?
Are the appropriate responses excessively brief?
Is the content obsolete or outdated?
Does the contentlinked to related pages?
What is the tone? Is it fun loving, conversational, dry, engaging, and etc.
What are the calls to action in the responses?
Does the content reference customer-support downloads and communities?
Are fitting pictures or video included?
Are appropriate images or video included?
Does the content reference client backing downloads and networks?
Does the content address a potential client's agony indicates and lead the individual a buy?
Is it simple to discover the FAQ?
Numerous conventional FAQ pages anticipate that clients should go through a progression of inquiries to discover one that may solve their inquiries. This is not cool. You have to give clients choices, including links to topics and even and search box to discover their way to the correct answers. Web crawlers will gobble up the new, unique, helpful content and convey more rankings and site guests to your website.
3.6 About Us Page Optimization
The "About us" page is an opportunity for your business to have a competitive presence in the market. To make this tool cause the expected result, it is necessary that the speech be powerful and concise (positioning statement) and have the support of key messages.
A huge marketing opportunity is lost when these key elements are absent from the "About Us" because this page is a logical destination chosen by users who are curious about a product from a supplier or a service offer.
Components of a Winning Formula
A speech of around 35 words , that speaks to visitors about the type of business that the company does, about what your company offers, the user profile that it serves, about what your company does especially and differentiates and about the value that The company provides.
Your key message with differential characteristics is about unique experiences in skills, products or services, customers, techniques or approaches etc.
A brief description of the company , explaining who you are, where you are located, how long the company has been operating, what is your business philosophy or proposal, what is the highlight of your experience, etc.
Try to get the most out of the most valuable features of your company and use them to support the claims and speech you have on your website, making it stand out from the competition.
In the development of this important text, imagine and keep in mind that your Home page and "About us" are the only two that a visitor can see.
3.7 Blog Articles Optimization
Do a Keyword Study
Once you have thought about the subject you like to write about, the first thing is to know if there are many people looking for that type of information and what words you are using to find it. To do this, it is best to use the Google Keyword Tool.
In this way you will know which words related to the content you want to write are searched more and so you can use them in the next steps that we will explain.
Optimize Your Title
The title of the article is one of the things that Google values most, so we have to make sure that it includes the keyword we selected in above step. In addition, it is recommended that it be the first thing that appears as soon as possible in the title:
"[Keyword] + rest of the title"
Optimize the URL
If you use WordPress to manage your blog, you will have noticed that when you publish an article, the full title appears in the page address (URL).
All these extra words that do not interest us should eliminate them and leave only the keyword for which you want to position us, so that Google sees that we give more importance. It should look like short and precise.
Optimize Your Images
It is always advisable to add images that illustrate and complete the information in your article. These images can also help us improve the positioning of our article on Google. To do this, you must do the following:
Save your image file as keyword.png.
When uploading to your blog add the "Alt Text" [keyword].
Add the image title [keyword].
Add Subtitles
When you write your article, remember to add subtitles that make the content easier to read and at the same time indicate to Google that your content is organized correctly.
Internal Links
Remember what other articles related to the subject of your post you have written before, so that you can link them. In this way you will get the reader to stay longer on your website and that Google robots will more easily find the content of your blog.
4. eCommerce SEO Audit
Performing an SEO audit on an e-commerce site is no different than any other audit, and it is important to understand that improving all SEO elements will help achieve greater ranking and conversions.
However, there are elements that will have a greater impact.
Technical SEO
This is vital to help search engines find, track and index your site.
Check how many pages have been discovered. If the number here is much smaller than you would expect, your pages will not be indexed by Google and will not be displayed in the SERPs.
Use the SEO tracker to track your entire site and diagnose any problems that may prevent your site from being crawled and indexed.
You should also identify broken links, because they are bad for the user experience
Also check if your store is shown in the correct domain. If it does not, Google will see all instances of your site as duplicate data, which will have a negative impact on the ability to rank your site.
Check that your store is compatible with mobile phones. This is very important, because today most users make purchases from their phones.
Pay special attention to the buttons and calls to action. They must be displayed correctly so that users can touch them without zooming.
Speed
Consumers are impatient. They are used to finding answers and solutions with just one click.
If your store takes more than 2 seconds to load, almost half of your potential customers will leave you. And what is even worse, users who connect through their mobile are still impatient.
That's why you should focus on improving the loading speed of your store.
An SEO audit will identify the files that reduce the speed of your page, which can be:
Compression: Reduces the size of a file and can help reduce loading time by up to 90%.
Minification: it is the process of eliminating unnecessary characters from your code: line breaks, code comments, the use of shorter variables, etc. This makes it easier and faster for browsers to read the page.
Caching: files that are not cached should be downloaded every time a user visits a page, which is a great advance in speed.
Image optimization: Google recommends using compression for images.
Security
One of the most important aspects of an SEO audit of your e-commerce is to ensure that your store is completely secure.
For a while now, Google has been calling all sites that are not HTTPS (SSL secure) as "Not secure" in the browser bar.
In addition to this, Google gives a slight boost to URLs that use HTTPS.
Migrating your pages to HTTPS is not enough. You must ensure that all your images, scripts and videos are also found in the HTTPS URLs.
Backlinks
It is no secret that backlinks(those links that you receive from other websites to your store) are an integral part of SEO.
Therefore, your SEO audit should also focus on determining not only the number of links, but also the quality of each of them.
Track The Site
Many online stores suffer duplicate content problems. If your site allows users to filter products by category, types of elements, color, etc., your site is likely to show duplicate content.
To avoid this, you should use canonical tags that tell search engines which parts of the content are original and which parts to ignore.
Use an SEO crawler to review all your pages and make sure that the canonical tags have been implemented correctly.
4.1 Duplicate Content
4.2 Page Speed
4.3 Mobile Friendly
4.4 Error Pages
4.5 Page Indexing Issues
4.6 302 Redirects
4.1 Duplicate Content
Search engines consider duplicate content any text that is repeated, totally or partially, in more than one web address (URL), whether internal or external.
Most duplicate content detected by Google is produced on the same website.
How Does Duplicate Content Affects SEO?
Duplicate content, whether internal or external, affects organic positioning very negatively since at the time it is detected by Google crawling robots, the search engine penalizes it in various ways:
You can filter that content so that it does not appear in the search results.
From the Panda algorithm, if the copy is systematic Google directly penalizes the pages that incur this practice.
In case of plagiarism complaints, a Google reviewer can perform checks and decide to set penalties manually.
4.2 Page Speed
A website consists of several pages. These pages can take from 1 to 8 seconds to load. The speed of a website is the average loading speed of all those pages.
Nowadays, with the multiple competitions that exist on the internet for the same article, the loading speed of the pages is one of the main factors that Google takes into account for its positioning.
This speed depends a lot on two factors:
• The device used by the user
• The quality of the user's internet connection
And it should be noted that it is essential if you want your web page to be positioned, implement some adjustments to the page in the design, and the updating and debugging of plugins.
The loading time that a website must show to be within the optimal range is always below 3 seconds.
Tips to Improve Loading Speed
Currently, the greats of ecommerce such as Amazon, Aliexpress and Apple, combine excellent content marketing with the perfect optimization of web elements: such as SEO, plugin, hosting and design to achieve the highest conversion rate.
You can also achieve it; you only need the following elements on your website:
Responsive Design
Every day, multiplatform navigation users increase. These users are those who come to our site not only by desktop, but by elements with the Smartphone or Tablet.
If you implement a responsive design you can obtain multiple benefits to the loading speed of your site, because, the elements adapted to the size of the device considerably improve this speed.
Optimize the Images
Each image of your site has a considerable influence on its loading speed. It is essential to optimize them.
Delete What You Don't Use
From the hand of updates, debugging should always go. In this case, we suggest that when installing new plugins, you evaluate the need to continue conserving others:
How much are used? Can they be updated? Can we find a plugin with two-in-one functionality? According to your answers, try to keep the indispensable ones.
Use Cache Plugins
Remember that if you run a site from WordPress it is essential to use cache plugins.
These plugins will help you increase your Google search rank, extend traffic and increase the potential of your website.
At the moment the most used are:
W3 Total Cache
WP Rocket
WP Super Cache
Get a Quality Hosting
Hosting is the service that provides the user with a system to store all types of content which will be accessible via the web.
There are very cheap hosting's of good and bad quality, as well as expensive whose quality may vary. Hosting is an investment worth paying a little more.
Look For a Light and Efficient Template
It is proven that the heavier the elements of your website, the lower the loading speed of it. It is not about removing elements, but making them simpler, optimizing or replacing them ingeniously.
It is proven that the heavier the elements of your website, the lower the loading speed of it.
It is not about removing elements, but making them simpler, optimizing or replacing them ingeniously.
For example, you must choose a theme or template that has the functionalities that you require for your purposes.
Clean Your Code Frequently and Throughly
For the optimization of the site and the increase of the loading speed of the site, a clean code is essential. This you can achieve:
• Minimizing your CCS style sheet
• Compressing the code
It may take a couple of days to implement these changes, but you'll see that they are worth it. Once you have made these implementations it is important to monitor the loading speed of your website in order to maintain the optimal loading time.
How to Accelerate the Loading of Your Website
What tools can I use to know the loading time of my website?
The Google tool, PageSpeed Insights, helps you quickly verify the speed of your website.
It has the advantage of being able to give you the speed of loading your web page for both desktop and mobile devices, giving you clear and graphic information about the speed of your site.
Another advantage is that it can also indicate some options to improve the figure shown when the site has optimization margin.
4.3 Mobile Friendly
A mobile-friendly website is one that is designed to work the exact same way across devices. This means that nothing changes or is unusable on a computer or mobile device. Features like navigation drop-downs are limited, as they can be difficult to use on mobile
4.4 Error Pages
Error codes are those messages that appear when a link does not exist anymore or is simply not available for some reason.
There are several types of error that leave a page unavailable, the reasons are quite different. It can be from a poorly written link, to a more serious problem with the server of a website.
Knowing what the error codes are is extremely important, especially if you have your own website, or are in charge of one. Knowing the HTTP error codes will help you understand the source of the problem that is occurring.
Error codes are also known as HTTP errors, but what is this acronym? Before entering the goal, it is important that you know what HTTP means and why it is so important in the world of websites and online presence in general.
Status Codes:-
Code1
Codes that begin with the number 1 refer to informative responses. That is, notices about processes that are being carried out. These codes are:
100 Continue
Communicate about the correct reception of a browser request.
101 Switching Protocols
It communicates that the server has accepted the change of protocol requested by the browser.
102 Processing
Indicates that the request is being processed by the server.
103 Checkpoint
He reports that a request that had been canceled was resumed again.
Code 2
The codes that begin with the number 2 communicate that a request has been received and accepted correctly. Look at some examples:
200 Ok
This is a standard response for correct requests.
201 Created
Communicate when a request has been accepted and a new resource has been created.
202 Accepted
It is when the request was accepted but the processing has not yet been completed.
203 Non-Authoritative Information
It communicates that the request has been completed correctly, however the answer does not come from where it was requested, but from another server.
Code 3
When an HTTPS status code begins with the number 3, it means that the customer or the person you are requesting must take an action to complete the request. The following cases configure this type:
300 Multiple Choice
As the name implies, this code refers to the existence of the different options that the client can choose, to specify an option.
302 Found
Code 302 is one of the most popular codes because it is the one that communicates the temporary redirection.
304 See Other
It warns that the response to a specific request could not be found, so an action will be required.
https Error Codes
The https error codes start with the number 4 or 5 and we will explain some of them below. Let's take a closer look at some of the types of https error that may appear on your website:
Code 4
The HTTPS codes that begin with the number 4 refer to errors caused by the customer, or the person requesting the action.
Error 400 Bad Request
This code appears when the server fails to process the request, since some type of error that comes from the requestor has been detected. In these cases it is possible that the link has a write error.
Error 402 Payment Required
Error 402 refers to a code that can be used as a form of payment for a process that was never carried out.
Error 403 Forbidden
Code 403 communicates about a request to which the server does not respond since the applicant does not have the necessary permissions to carry out.
Error 404 Not Found
A simple translation would be "not found." This error code states that it is not possible to find the link that has been requested.
Code 5
When the error codes begin with the number 5, it means that they are not errors originated by the client or applicant, but by the server.
It is important that you pay close attention to these errors because you will most likely have to contact your web server provider.
Error 500 Internal Server Error
Code 500 refers to an error in which the server fails to comply with the request made by the requestor. Sometimes, when error 500 appears, it is due to some programming problem.
Error 502 Bad Gateway
When there is some type of error with two servers, error 502 appears. These are communication problems between two servers, when these are not within the same protocol, it is not possible to establish effective communication.
Erro 503 Service Temporarily Unavailable
This is a problem of temporary unavailability, which in most cases is linked to server congestion or maintenance.
Error 505 http Version Not Supported
This error is related to the different versions of HTTP, it is important to update the web service software that your site has to avoid problems with the servers. Very old versions may present this unavailability
4.5 Page Indexing Issues
Indexing is the process of adding web pages into Google search. Depending upon which meta tag you used (index or NO-index), Google will crawl and index your pages. A no-index tag means that that page will not be added to the web search's index. By default, every wordpress post and page is indexed.
4.6 302 Redirects
A 302 redirect is a name for an HTTP status code that involves the number 302. With this code, the browser is redirected from one URL to another. A 302 redirect is often simply called a temporary redirect, unlike a 301 redirect, which is based on a different HTTP status code and is characterized as a permanent redirect.
5. Best eCommerce SEO Tools
Different SEO tools can facilitate analysis and discover optimization potentials.
The best SEO tools for e-commerce to search for keywords it is convenient to use additional tools that are also used in the field of paid search engine results, as well as some of Google's own free tools.
SEO Spider Tool From Screaming Frog
The Screaming Frog SEO tool is a website tracker that allows you to track the URLs of your website and analyze the most important elements on site.
Spider Tool Example
This spider is powerful, flexible and is capable of efficiently tracking both small and very large websites, so you can analyze the results in real time.
Collect important data that can help you find broken links, check redirects or detect other bugs on your website that can limit visibility in search results.
Sistrix SEO-ToolBox
Sistrix has set itself the objective of making Google's positioning transparent and easier to understand. For this reason, with the Sistrix-Toolbox you can check the most important SEO performance indicators of any domain, regardless of size.
This is very useful especially to analyze the competition, since you can check the terms of the websites.
And it has something very practical: it is not necessary that you install any software or spend time in the manual creation of projects. Since 2008, the tool automatically collects important data from all possible fields, such as:
• Visibility in search results
• Search Words
• Inbound links (or backlinks)
• Social signalsEtc.
All you have to do is access the results and ratings from your browser.
KWfinder of the Mangools House
KWFinder is an outstanding tool for keyword search, since it greatly facilitates the search for profitable terms, offers interesting information about search results and, at the same time, looks good.
In addition, the intuitive handling and the amount of valuable data about the competition that KWfinder provides are decisive factors that make it one of our clear favorites.
Google Trends
Who knows what will happen, is in a position of advantage. This not only applies to chess, but also to your online success. Who knows what the trend is or where the market is heading can react quickly and go one step ahead of its competition.
Google Trends shows changes in search volume on different topics and keywords. Using this tool can keep your content up to date and provide you with that decisive advantage necessary in content marketing.
MOZ Open Site Explorer (OSE) and Mozbar
The Moz Open Site Explorer is an inbound link analysis tool with useful metrics that assess the strength of domain links.
With the help of this tool you can compare the authority of your domain against those of the competition, as well as determine the amount of inbound links and the spam score of your website.
The MozBar can be used for everyday navigation or to superficially analyze the competition. Once the browser plug-in is installed, it is in the navigation bar. From here you can access the most important Moz functions.
5.1 Keyword Reasearch Tools
5.2 SEO Audit Tools
5.3 Backlink Monitoring Tools
5.1 Keyword Reasearch Tools
The search for keywords or keywords represents a fundamental part of any inbound marketing strategy.
Determining the keywords that represent an opportunity and their respective long tail keywords offers you a platform where you will later develop your favorite strategy to generate content, as well as identify which keywords do not favor your positioning.
Keywordtools.IO
This tool is quite basic, but it is very useful if you are looking for ideas for long tail keywords, according to your opportunity to position on a main keyword.
The tool has a language selector that allows us to choose much better search results (you can do the test between Google.es and Google.com.mx for any term). It also allows you to navigate between different search engines: YouTube, Bing, App Store, Google, etc.
The results of keywordtool.io are classified by blocks, and the tool uses Google's autocomplete function to offer terms that users regularly search for and that, therefore, we are interested in knowing for our planning.
A great advantage of this online software is that it adds long tail options with prefixes, suffixes and interfixes, which significantly enrich the semantic aspect. In this sense, it also detects genera and plurals.
Ubersuggest.org
In the same line as keywordtool.io we find another classic SEO analysis: ubersuggest.org.
This platform uses the Google Suggest function in the same way, although in this case the only difference is the sampling of the information, which appears in vertical format and allows you to select the most interesting and then easily obtain a table that takes you to your favorite tool for forecasting and observing traffic by keyword.
Sometimes the results are different from those of other similar applications, so I recommend using several to compare results and know if it is a good idea to use a long-tailed keyword before starting to write.
Kw Finder
With KWFinder you will create, for free and immediate, a dashboard on any term that will help you a lot to make important decisions about the selection of keywords.
A list of suggestions referring to the search with estimated volume and price in CPC campaigns, as well as competition in the same channel.
The main competitors for your keywords (first 10 SERP results). Here you can see the Page Rank and Trust Rank of each of them.
A note that goes a little unnoticed in the search result is the number of shares that each organic result has in the main social networks: Twitter, Facebook, Google+, etc., which also gives you a clue about the potential for viralization and dissemination of the content you generate.
Google Keyword Planner Tool
It is the most used tool of all, by far. It offers you a different view than the others, since it does not use the autocomplete function but seeks a much smarter connection.
With this tool you will generate ideas for new keywords that are grouped according to the theme or search context, which greatly facilitates navigation.
Always keep this platform open in a tab to use its "get search volume" function once you have collected information with all the available tools, because that way you will close the research circle with the wise opinion of Google.
Google Trends
This is your option if you want to know the internet trends. So you can resume topics that are relevant at this time for your audience and you will successfully insert yourself into the conversation in your sector.
In that image you see the comparison between two search terms, which will make it easier for you to define your content.
In addition, you will know the trends of each country and even the most important categories regarding an event, such as a sports tournament or presidential elections.
Keyword Shitter
Keyword Shitter is easy and effective. Its function is to recommend more and more specific searches with which you can reach well-differentiated audiences. You will get so many options that you will click on "stop".
You have the possibility to create negative and positive filters, that is, to associate certain results or eliminate those that are not of your interest. Take a few minutes to explore the options, as you will find interesting ideas.
Google Auto Suggest
This tool is not official, but it is incredibly useful. You can expand your horizons to get better keywords for your content. If you do not know how to get these keywords, it is now very easy: go to Google, start typing anything and a list of the words will appear just below the search engine.
And that's it! Google Autosuggest is a very interesting resource to show you what are the most searched words or phrases in Google. It is a very simple way to get information to start creating your content.
Ninja Search Combination Tool
In this online tool for keywords you only need to enter 2 related keywords. Get relevant combinations, since you also have the results in the most popular search engines.
You have the option to see the combinations in order of elements; in this way, you will think of new possibilities to address a topic that you already have several contents and that you want to take a fresh and interesting turn.
5.2 SEO Audit Tools
Its own name indicates it, it is an audit conducted on your website capable of identifying a multitude of points that are not optimized. It doesn't matter if your website or online store is done with WordPress, Prestashop or any other, since SEO Audit will reveal all those points.
Semrush
Semrush is postulated as a tool, this time, to also perform SEO audits. Your SEO analysis is quite complete and the usability to find all the SEO On Page problems of our website is quite good.
Do not miss my tutorial on how to do an SEO audit with a real example with Semrush.
Woorank
It is one of the most powerful tools for SEO audits when doing an online SEO analysis. It will show you a detailed analysis of the global factors and you can run the analysis page by page to know the status of each one.
Woorank differs from its competitors by offering help from consultants registered with Woorank to optimize your website.
SEO Profiler
SEO Profiler is a fairly complete tool to work the SEO of your website. One of the features it offers is to do an SEO audit showing the status of your audit in a very intuitive way.
Its interface is quite simple, it offers the possibility of creating custom PDFs and also the step-by-step route through each seo factor is very simple. From SEO Profiler I highlight its section of security.
I have not seen any tool that has such comprehensive control of the HTTP headers that our server sends.
MOZ
Moz Pro is one of the most complete SEO tools on the market due to the different features it offers throughout its suite of solutions.
One of them is the possibility of doing SEO audits and page-to-page analysis to obtain your status for SEO On Page optimization.
Google Search Console
In the section Appearance in the search engine / HTML improvements we can consult the main errors that Google has detected in the content of our website.
This is not the most complete and usable audit and analysis tool, but as I always say, if Google says so, then it must be fixed. In this section you can find indexing problems in Google, duplication of tags, problems with titles, etc.
Raven
Of all the SEO audit tools, Raven is the one that offers the best results. In 2016, Raven Tools removed the Site Auditor tool from its suite of reporting products, which can be contracted separately.
The vision that gives us the result of the SEO audit along with the usability of the tool is very good to leave our website well prepared to position in the best possible way.
5.3 Backlink Monitoring Tools
An excellent link building strategy works great for the SEO performance of a website. By helping websites gain traffic, these backlinks are expected to be of high quality because search engines evaluate them when it comes to ranking a website.
It is crucial to ensure that your website offers high quality authentic backlinks. If not properly controlled, the presence of poor quality links on the website can ruin the online reputation of the site, as it can be identified as a Black Hat SEO movement.
Majestic SEO
The service is very popular among marketers when they have to take care of the construction aspect of the link of their sites or the sites of their respective clients.
Your backlink history verification tool runs web robots to determine the number of backlinks for specific domains, subdomains or URLs. If you are looking to compare up to 5 domains for your backlink performance, the tool will allow you to do so.
By offering specific time charts for your external links and reference domains along with the analysis of the types of backlinks that run on your site, MajesticSEO is a viable link tool.
Ahrefs
Ahrefs mainly offers tools to increase search traffic and investigate its competitors while monitoring its market niche. Your backlink research tool feeds on the largest live backlink index.
The service robots track 4 billion web pages every 24 hours. They also update this index every 15 minutes so everything is up to date.
To use the Ahrefs tool for your site, you simply enter your site's URL in the site browser tool and you will see all your backlinks along with some useful SEO metrics, such as the quality of these links.
The tool also offers several advanced reports and filters to provide you with more information.
SEO Powersuite
By offering a deep link analysis service, SEO PowerSuite helps its users to find, monitor, analyze and compare all backlink data so that they can effectively achieve link building for their websites.
The SEO SpyGlass service tool offers new link building opportunities for your subscribers with the help of more than 50 available backlink factors to analyze the performance of these backlinks. It also offers different types of backlink reports that you can customize and share even more.
By stating that you have the world's largest backlink index on the Web, the tool allows you to find and neutralize the harmful backlinks present on your site with your Anti-Criminalization Link Audit.
You can also run a deep link quality analysis to make sure your links work according to the Google algorithm changes.
Linkody
The tool has been helping its users to monitor the links of their websites 24 hours a day, 7 days a week, offering solid link management services. Notify its users about the loss and gain of links along with the analysis of the site's link profile with tons of metrics.
This analysis helps site owners discover backlinks that are valuable and those that are harmful to keyword positions and site traffic. It even helps you get rid of defective links by un- authorizing them.
Monitoring your competitors' backlink strategy is as important as building your own, as stated by several blog guides and website resources. Linkody provides you with information about your competitors' link creation strategies so you don't miss anything.
Kerboo
It will help us better understand your link profile,Kerboo uses multiple data sources to get a true and highly accurate view of the link performance on your site.
While you find harmful links on your site with the tool, you can create a "Disavow" file that will tell Google that these are the certain links that are no longer necessary to take into account the ranking factors on your site.
The link audit function of the tool identifies strengths, weaknesses and risks in your link profile, and offers the service of making your team work.
Backlinks Moniotor
Monitor Backlinks helps us find good and bad backlinks on our site and even control the competition's link creation strategy.
The service informs you about the relevant and high quality sites you can contact for the dissemination and link building. If one of your ads or links you have exchanged has been removed from a site, the tool will notify you.
To help you avoid negative SEO penalties, the tool also offers the function of disallowing incorrect links.
The service has an easy-to-use control panel that will help you get information about site traffic, backlink changes and keyword rankings. It also provides useful and customizable reports that analyze the patterns in the backlinks with their integral filters.
The best thing about this tool is that you add the metrics of the best data sources (such as Majestic and Moz) in one place so you can manage them efficiently with useful tags, filters, notes and import / export.
6. Future of an eCommerce SEO
The SEO future of your e-commerce is voice search.
True trend of digital retail, these voice assistants have the rating on mobile. Google revealed that 40% of Internet users have admitted to having already used voice search. Moreover, 20% of mobile requests are made via voice.
The question is no longer really whether you should be interested in voice search, but how to optimize your e-commerce for voice search.
Still according to a study by Google, 40% of Millenials (18-35 years) have already adopted the voice search, through a voice assistant, before making a purchase.
In addition, a BI Intelligence report shows that the younger you are, the more likely you are to use voice search rather than traditional search engines.
So, if your target is under 35, voice search is a digital retail trend that should not be missed.
6.1 Structured Data
6.2 Rich Snippets
6.3 SEO For Voice eCommerce
6.1 Structured Data
Structured data is the information that is usually found in most databases. They are text files that are usually displayed in rows and columns with titles. They are data that can be easily sorted and processed by all data mining tools.
We could see as if it were a perfectly organized filing cabinet where everything is identified, labeled and easily accessible.
It is likely that most organizations are familiar with this type of data and are already using it effectively.
6.2 Rich Snippets
Rich Snippets are a type of structured data markup that site operators add to the HTML code of their pages. When displayed on Google SERPs, rich snippets add a visual context for users and help Google understand the meaning and intention of web pages.
In practice, a "code snippet" is simply the formatted display of information that Google provides to users.
In most cases, the fragments follow a similar appearance:
• Page title.
• URL
• Description.
But for a more relevant and easy-to-use search result, Google, since 2009, has changed its richer visual experiences in its SERP. This is where the Rich Snippets come in.
Rich Snippets are Google's way of providing additional context directly in SERPs, which, in theory, allows users to better understand what they click on and how relevant it is for their purposes.
We usually see the rich snippets in action for searches of specific products and other queries with commercial intentions. Users receive star ratings, prices and availability.
It is also known that Rich Snippets display searches with intent of information for recipes, which can serve as information on calories, cooking time and user votes.
6.3 SEO For Voice eCommerce
Search engine technology has improved the user experience and reinvented the way we do Inbound Marketing. Year after year, you need to be aware of the innovations of this market to remain competitive in seeking public attention.
And what's new for the next few years is the investment in voice search.
As mobile technology grows, so does the number of users who are comfortable talking to their devices without using keys to search. Advances in mobile devices and the growth of voice search are commensurate.
A study by BrightEdge reveals that 62% of marketers have no plans to implement the voice search strategy on their websites for the next year. This becomes yet another reason to explore this "blue ocean" of possibilities for SEO.
If you want to learn more about how to improve your site to drive traffic from this search feature, read on! We've brought you insights that demonstrate why voice search will revolutionize the web in the coming years.
How Voice Search Works
All cell phones and handheld devices are currently standardized with voice assistants. They make it easy for people who are busy shopping, chatting with friends, and even using the restroom to search.
Allowing the user mobility to perform multiple tasks while accessing the internet is the primary goal of technology providers around the world.
Voice search currently accounts for 20% of Google's search volume, according to Google's own statistics. With its expected advance, we can say that the voice will be the common factor in all interactive machines, everywhere.
Cars, homes, shops, or any public space will have a voice search device.
To better understand the materialization of this phenomenon, we need to know how this system works, starting with the update made in 2013 by Google called Hummingbird.
Bonus:
10 Hacks For Effective eCommerce SEO Results
Your eCommerce Should have a Blog
Having a blog serves both for SEO in eCommerce, and to create a content strategy that unchecks you from your competition and helps you create an audience for your product and at a given time to generate and feed your community.
Ideally, create original content of your service or product that drives and helps you sell more. Become the expert of your sector with those contents that you handle day by day and in a simple way.
The blog is also very useful for sharing your content on social networks and communicating campaigns such as Christmas or stock settlements.
Authoring in Google Plus
Google Plus may seem at first sight a graveyard, but for SEO in eCommerce it helps a lot on the one hand with its virtual communities, on the other, with Google My Business.
Authorship is important because it increases traffic and because it identifies you as an author and subject matter expert.
Well-Named Image Files
The file name is an indicator of the image content essential for SEO in eCommerce. To optimize the name you should try to be short and descriptive, and it is not necessary that you include as much information as in the ALT tag.
However, this generic name does not bring any benefit in the search engines so with a more specific name, we will have more possibilities to appear in the first search results.
A good file name is characterized in that it represents the content of the image, it includes the main keyword, it is very concise and it uses hyphens to separate words.
Label«alt» of the Images
The name "alt" comes from alternate text or alternative text, and it is what search engines use to know what an image shows.
It is also the text that is used instead of the image when it cannot be loaded together with the rest of the page content. Currently, most content managers allow you to easily add text to the tag, making it a simple but effective resource to improve your SEO in eCommerce.
Detailed Description of the Products
The description of your products in the online store, not only helps the SEO of your eCommerce, but it makes you differ from the competition, and gives additional information to your potential customer.
It is a double-edged sword, which we must take into account and not overlook.
Neither Articles, Nor Determinants, Nor Prepositions in the URL
The urls the cleaner and more concise the better. Many times in eCommerce, they are determined by the category tree that we want or that we have to create.
Well, his thing would be to try from the beginning that the category tree be as structured as possible.
With this we have much won, because for consistency the more structured, more SEO-friendly urls.
Match Content to Each Other
The magic of internal links. Do not go crazy, and link everything, but creating internal links in a consistent way can help our online store a lot.
It also helps SEO in eCommerce, because it generates relevance for search engines, and they can also channel the navigation of a user and even channeling a purchase, which could have been abandonment. Everything is advantages!
Get Inbound Links Naturally
Natural and non-artificial backlinks are difficult to obtain, but for an online store, you can play with discounts and promotions, to attract them and they are essential to have a good SEO in eCommerce.
Distribute and Share Content on Social Networks
Networks have shown that they can be a powerful customer service channel for eCommerce. Social networks are essential if we want to cover all online sales channels, since, well used.
They can be a great showcase of our online store, also offers and discounts are much more for them.
In addition, Google has shown us that they have more and more weight for SEO in eCommerce and in general.
Domain Canonization
This is perhaps, within the basic keys of SEO in eCommerce, the most complicated of all. An address with a www at the beginning is not the same as an address without a www.
This is the reason why some of us write an address in the browser and the error "this page does not exist or 404 Not Found" is displayed.
25 CHECKLISTS TO OPTIMIZE YOUR ONE STORE FOR SEO
Use Appropriate Keywords
Keywords are still important. You don't want to overload your product titles and descriptions with these keywords, but they must be present in the copy.
Mention your main keyword in the product title, description, meta description, alternative image attributes and subtitles. Sprinkle latent semantic index (LSI) keywords throughout. These are related keywords that help Google understand your page in context.
Extension tags SEO Browser
SEO extension meta in 1 click
Do not forget to do the keyword research. See also the landing pages of your competitors, so you can see how they use the specified keywords to optimize those pages.
Focus on the SEO of the Home Page (Home)
The home page is usually where most companies focus their budget and energy on SEO. While it is definitely one of the best pages on your website to optimize, it is by no means the only one you should focus on. But it is the most relevant that will jump the search engines.
That said, you want to optimize your homepage well. The main keys that you want to add and optimize are the following.
Title Page Title Tag
The SEO title tag is one of the most important elements of search optimization on the site. You must include your company name along with the main keyword phrase you're targeting.
You must write this title tag in less than 70 characters and in a way that is attractive to search for visitors, as you will see in the search results.
The Meta Description of the Main Page
While this is not important in terms of keyword rankings, the meta description of your homepage is a 160-character description of your company that will also appear in the search under the title tag. Write it in a way that encourages people to want to visit your website.
The Content of the Main Page
The content of your homepage should help visitors learn more about your business and the products it has to offer clearly and concisely. Avoid overloading visitors with too much information.
Consider presenting your first products on the home page and its added value of online sales.
Messy pages can confuse both visitors and search engines. For example, maybe you sell products in many different categories.
Google will strive to identify what you sell and who you are targeting with your products, so get specific information about what your site offers.
Simplify the Architecture of your eCommerce
When adding products and categories to your store, remember that site architecture plays an important role in search optimization.
In particular, you want to have a different hierarchy of navigation, from your home page to the product categories to the products listed on them.
Search engine robots will discover their pages and products on their website based on a clear internal link structure that is easy to follow, and not too deep.
The golden rule for search engines and visitors is to make sure that people can reach everything in three clicks. From the home page, you should only have to make a maximum of three clicks to access any product on your website.
Internal Link
Internal links serve two main purposes:
Boost e-commerce SEO by showing how pages are related to each other.
Increase time on the site by encouraging visitors to explore your site further.
Linking related products or information-rich blog articles can help improve e-commerce SEO and make your site more tempting for deep dives.
Optimize Product Pages
Product pages are the vital element of your business, so you will want to concentrate much of your energy on optimizing them. Many e-commerce store owners simply write a few lines of text about each product and release an image or video.
You need more information on the pages of your products so Google can find them. Here are the specific things you want to work on.
Product Name
The name of your product is important. In most cases, it is also used in the SEO title and the URL of your product page. For this reason, you may want to consider adding a common search term or keyword phrase to your products.
For example, if you are selling T-shirts, be sure to include "T-shirt" or "T-shirt" in the product name. That way, the keyword also ends in the SEO title and URL.
As an additional bonus, when people share your product on Facebook or Pinterest, that keyword will be in the title of the shared post.
Site Architecture
The positioning of your site is directly proportional to how much you can make Google understand clearly what topics it deals with. If the contents of the website are optimized according to a well-defined SEO strategy, if the architecture itself makes clear the message you want to give, if Google's bots can move smoothly in the analysis of our site, then there it goes in goal.
Category Page Optimization
Categories are an excellent way to position more generic terms than what a product sheet can be. To be an effective strategy we must have good web architecture.
Categories can be used to work somewhat more general criteria and leave the product sheets for something much more specific. Normally, these categories bring us the highest volume of traffic.
About Us Page Optimization
The "About us" page is an opportunity for your business to have a competitive presence in the market. To make this tool cause the expected result, it is necessary that the speech be powerful and concise (positioning statement) and have the support of key messages.
A huge marketing opportunity is lost when these key elements are absent from the "About Us" because this page is a logical destination chosen by users who are curious about a product from a supplier or a service offer.
Error Pages
Error codes are those messages that appear when a link does not exist anymore or is simply not available for some reason.
There are several types of error that leave a page unavailable, the reasons are quite different. It can be from a poorly written link, to a more serious problem with the server of a website.
Duplicate Content
Search engines consider duplicate content any text that is repeated, totally or partially, in more than one web address (URL), whether internal or external.
Most duplicate content detected by Google is produced on the same website.
Brand Page Optimization
Brands have the task of making their presence in the network efficient, through the development of appropriate content that meets the expectations of users, and even exceeds them, and is adapted to websites and also to mobile devices.
IMAGE Optimization
Images are an important part of your product page. Stand in your client's shoes for a moment. Are you more likely to buy a product from a site that clearly describes it from as many angles as possible, from a site that has no image, or from one that is small and illegible?
Optimization Images eCommerce Products
The images are not only important for your customers, but they are important for search optimization.
To properly optimize your images for search, start with the file name. Do not add images called IMG0010.jpg to the pages of your products. Instead, use the product name and the main keyword, such as backpacks-sports-adidas.jpg.
If you have alternative views of your product, include keywords that people would use if they were looking for those images in the search.
Also, when you add your images to your product page, include the product name and keyword in the ALT text of the image.
The result? Your images now have the ability to appear on Google Image Search as shown in the image above, or on the main search results page as part of the additional media shown.
Optimize Videos
Help your customer feel more secure about their purchases by also adding video to your product page. The video can be basic information about your product (such as a commercial), a video with instructions on how to use the product to obtain results or testimonials from people who have used it.
Posting videos off-site on networks such as YouTube can be a great way to attract and educate potential customers about your products.
DIY educational videos, for example, can show people how to create something amazing by incorporating their products. Once they have the idea of working on that project, they will be more likely to buy their related products.
Customer Reviews and Valuation
Reviews are another way to increase customer confidence in your product, so if you have a good product, be sure to allow it.
Bad reviews are not always a bad thing either. Think about it: if you have an item with a higher price that has excellent reviews and an article with a lower price with more or less reviews, then people are more likely to choose the item with a higher price, which is It will result in higher sales for your business.
Optimize Frequently asked Questions (FAQS)
Do people ask questions about your products? Of course they do. Having a product-specific Frequently Asked Questions content on your product pages is a key to conversions.
If customers have questions that you do not answer, they will go somewhere else to find those answers, and they will probably buy from the source that answers the questions.
Having a frequently asked questions page on your website is also a good idea. Answering basic questions about the security, shipping and return policies of your website can increase buyer confidence and generate more sales.
Responsive Design on Different Devices
People make considerable purchases on mobile these days. The use of a responsive design for your e-commerce website can not only lead to a better user experience, but also to better search results. The Google index for mobile devices uses compatibility with mobile devices as a ranking signal.
Reduce Page Loading Speed
The page loading speed is also a ranking signal, both for desktop and mobile devices. The faster your pages load, the better it will position you on Google.
How do you reduce the loading speed of the page? Focus on subtracting as many unnecessary elements from your page as possible.
For example, a huge background image that is mainly covered by a white body column may not be necessary. Similarly, eliminate all add-ons or add-ons that do not contribute to the final results of your e-commerce business.
Image Size and Dimension
The larger your images, the longer it takes for a browser to load them. If you reduce the size of an image from 1,000 × 1,000 pixels to 500 × 500 pixels, you have reduced its "weight" by half. You can also save your images as low quality JPG (JPEG) with a program like Adobe Photoshop.
Create an Backlinks strategy for SEO eCommerce
Backlinks are another ranking signal that Google uses to determine where its pages belong in the SERPs. The more backlinks you have from high quality sites, the more authority your site will have.
Building backlinks for e-commerce sites does not have to be difficult. Posting blog posts related to your niche is an easy and simple way to create links.
Simply send an email to the owners of the blogs that interest you and offer them three or more ideas for possible guest posts.
Case Studies Of Real eCommerce Categories
Currently the digital world, among other things; offers us various business models for buying and selling. These have experienced a positive positioning over the years; such is the case of the different types of Ecommerce.
The influx of users on the web increases every day. And it is that for anyone it is a secret that people are increasingly betting on their comfort and lead a simpler life.
We live in a world where the use of the internet and social networks has become practically indispensable.
Given this, the web has known very well how to provide a variety of services and opportunities to users through numerous tools that adapt to people, according to their interests and lifestyles.
Here are case studies of real ecommerce categories
Amazon
The US virtual store, Amazon, is the quintessential example of Ecommerce. This has the highest worldwide recognition, in addition to being one of the most successful.
Amazon is the quintessential example of Ecommerce success
Amazon offers a variety of products of all kinds that are part of its brand.
In addition, the virtual store allows other companies or people to sell their products through their platform.
This corresponds to an effective strategy that has allowed it to achieve its success and popularity.
Dell
This computer company has an Ecommerce. In which users can access a wide variety of products, promotions and a web design.
Those who are perfected to ensure an optimal shopping experience; This in turn has allowed him to get the success he has.
Thinkgeek
This brand is not far behind as an example of Ecommerce success. Specialized in products:
• Gadgets
• Electronics
• Collectibles
• Tshirts
It is an attractive Ecommerce that has known how to employ various strategies to achieve success. Among them, we can mention:
• The perfect description of each of the articles.
• The photographs that reflect in detail the main characteristics of the products.
Ebay
He is known for conducting auctions of all kinds of products.
Among its benefits, it offers the opportunity for people to register and sell their products directly.
In addition, EBay has a buyer protection program. This represents a sample of the good customer service it provides.