Referral Link:-
A referral program is a method of promoting products and services through referral link, from people who knows you or people who want to take add wallet or reward points and amount. A referral link in E-commerce store is very helpful for efficiently boost sales, grow customer base and attract customer availability and increase sales of products. In shoppiko Customer can sharing by social media like Facebook and Twitter or directly refer through Email.
2 Side Procedure in shopping for Getting Referral Link Benefits.
A - Admin side Procedure
First of all add and Update in Customer Referral from settings.
è Go to Settings in Admin Panel.
è And after Go to Reward and Wallet settings.
è See, the last part is customer Referral.
è Enabled the status of Referral and Add Banner.
è You can set discount amount type for Wallet balance and Reward points
è Add referred discount value
è Set discount Type as a percentage or Fix
è Add Referral Discount Value.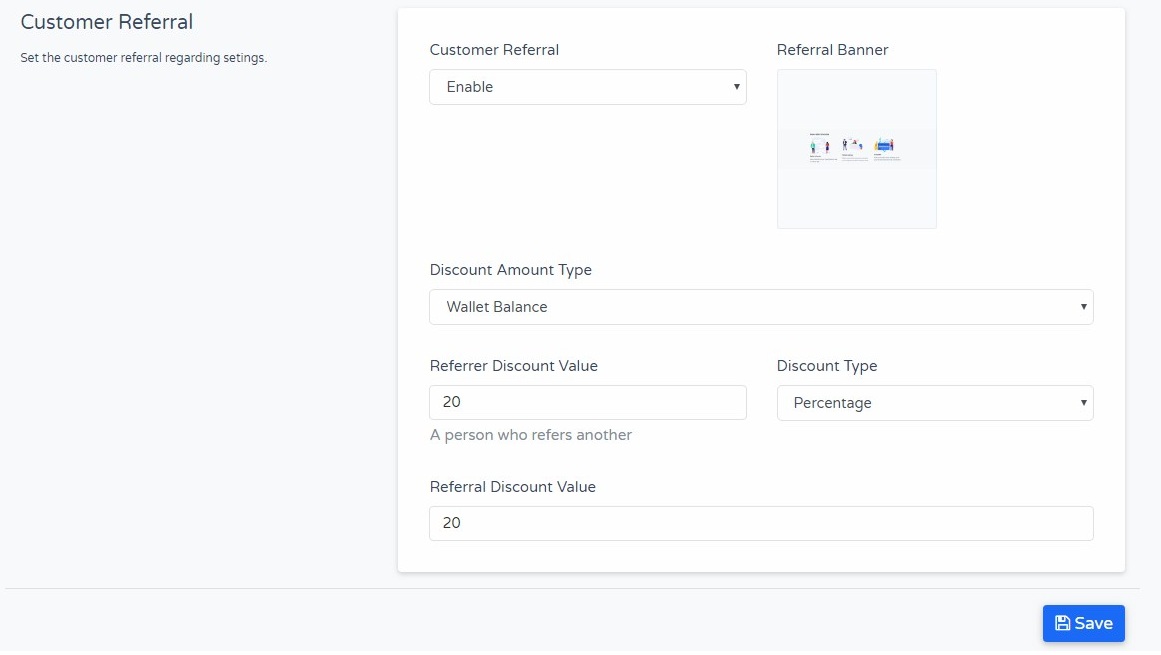 B - Front Store Procedure
1. Register/ Login Customer Account in Front Store
2. Click on Referral Button for refer

3. Click on refer and now you can show the link to refer and which is shared to Facebook and Twitter.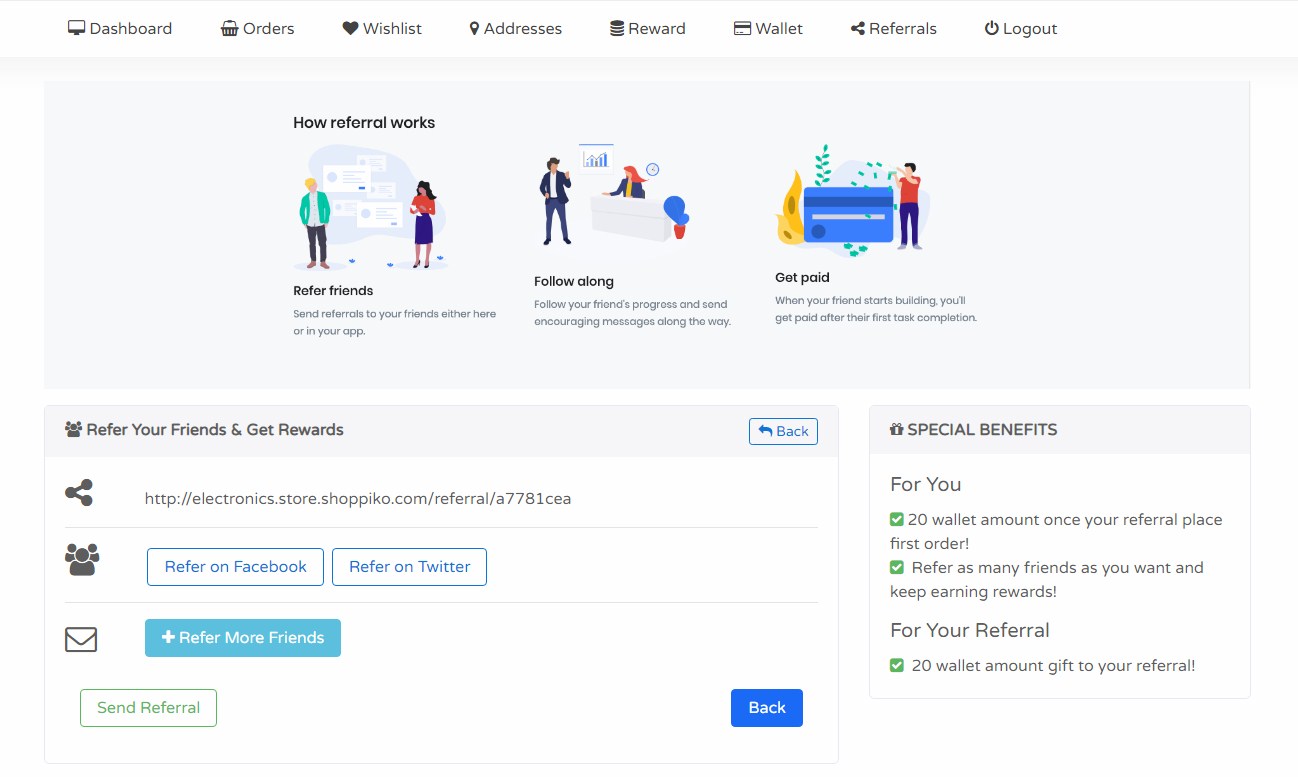 4. If you want to refer more of your Friend, click on "REFER MORE FRIENDS" and add name and Email of your friend. And click send Referral.
5. Check Email if you want to referred by Email. Click on link.

6. Join new customer and then order.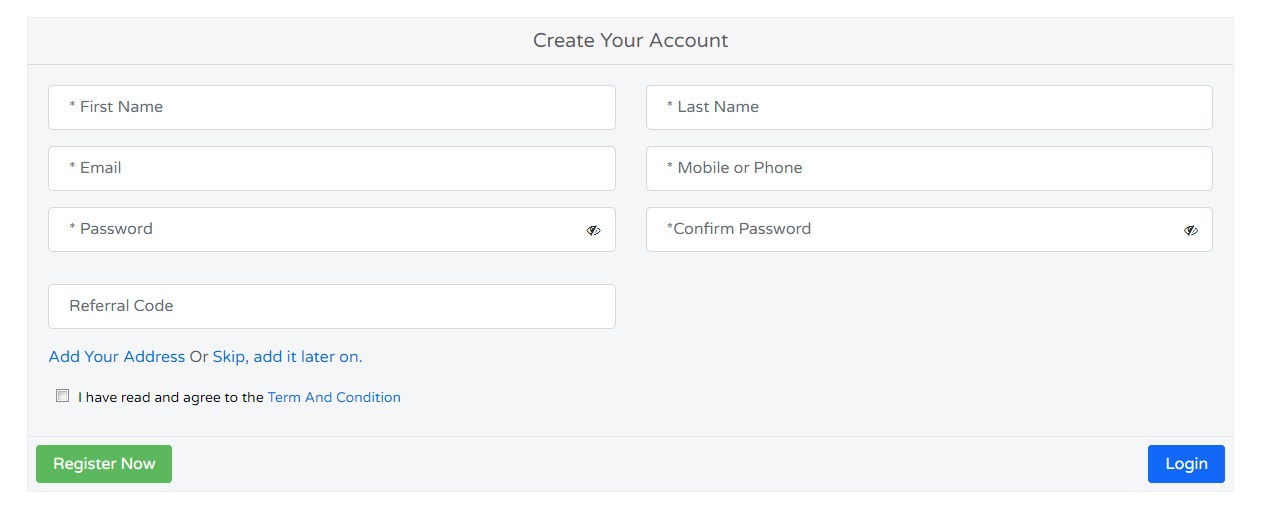 7. Wallet and Reward amount and points are added after referral place after first order completed.
--> Reward/Wallet amount or points are added, While new customer Registered.

--> And Reward and Wallet amount and Points are also added in account who referred the link, While 1st order completed from customer side who is created account through the link which they are received in Email