Return Product:- Return product Functionality available in Store Admin.In which you can set and apply in Store.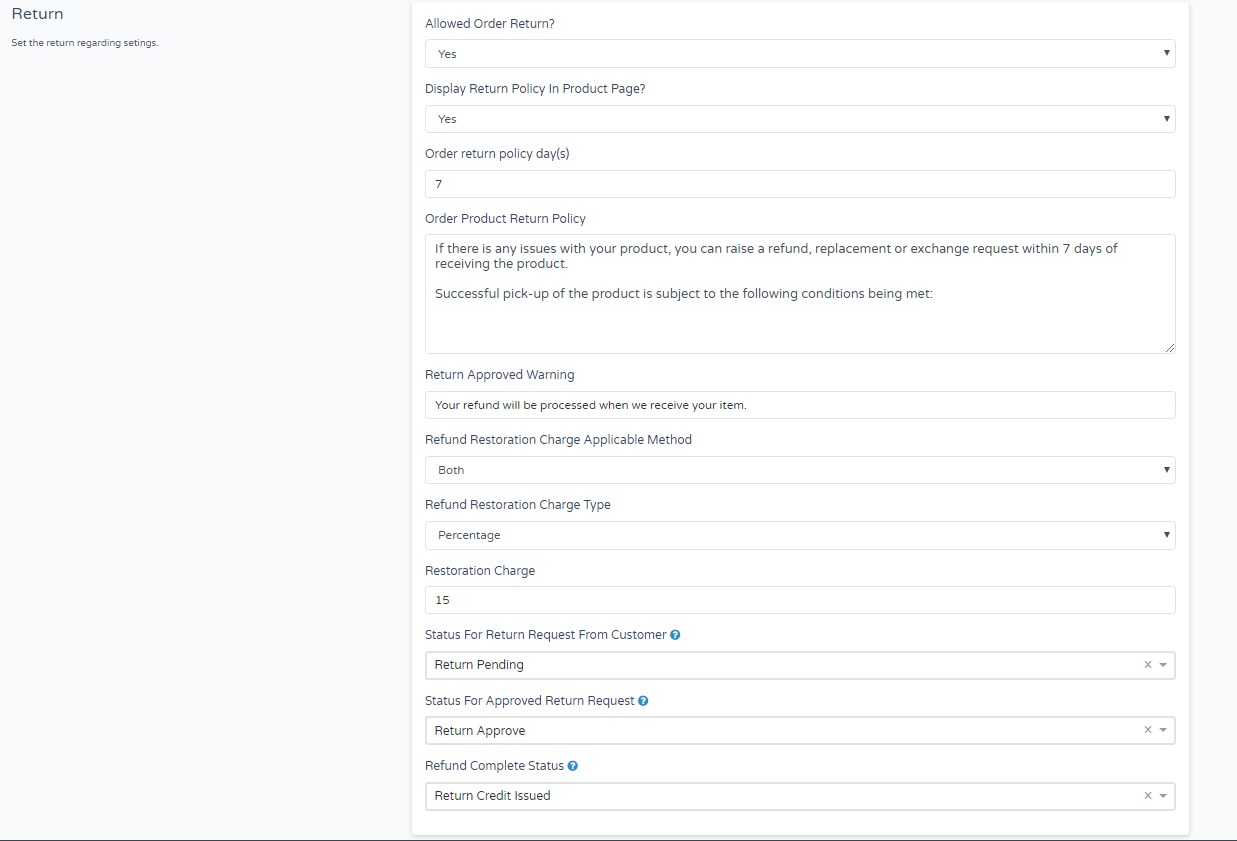 In Admin Set-Up:-
1. Go to Settings in Store Admin.
2. Move-in Store Settings.
3. See and add details in Return information.
4. Set all things which you want to add and save the setting.
5. Check-in Return Module in Store Admin the return request.
6. Open Return request and Update Return Status which you want to choose.
7. If You want to Add and Apply Refund Amount, then select the option which you have added in Store Setting and Apply Return Amount.
8. After check Status of Return.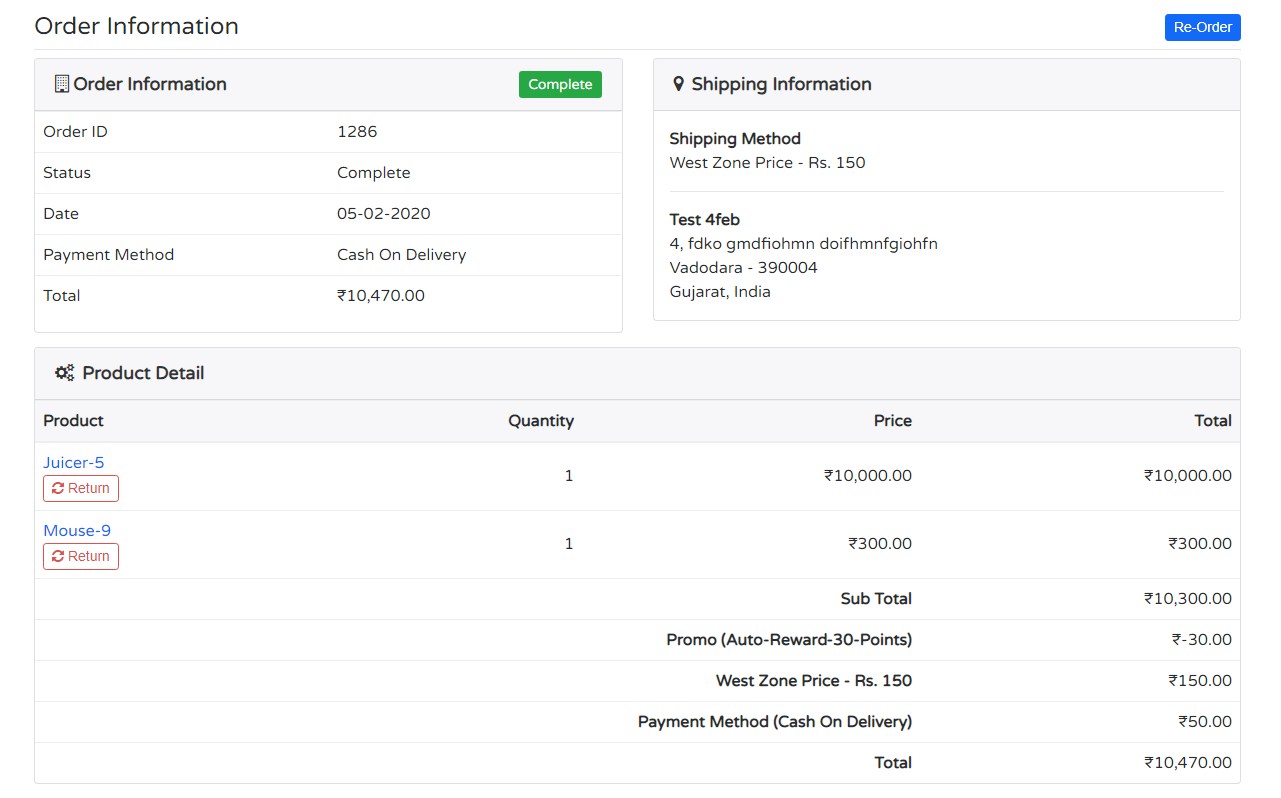 Front Store:-
1. Front Store Customer Login and Open completed Order.
2. Choose the product that you want to Return from Order Information.
3. Fill Details Like Reason for return/Refund Method Etc. And Save.
4. You can check the Return history, in which you add return request.
5. In Admin side add History for Return, Check-in Front customer account in a particular order, and see the return History. This displays a Refund amount of details.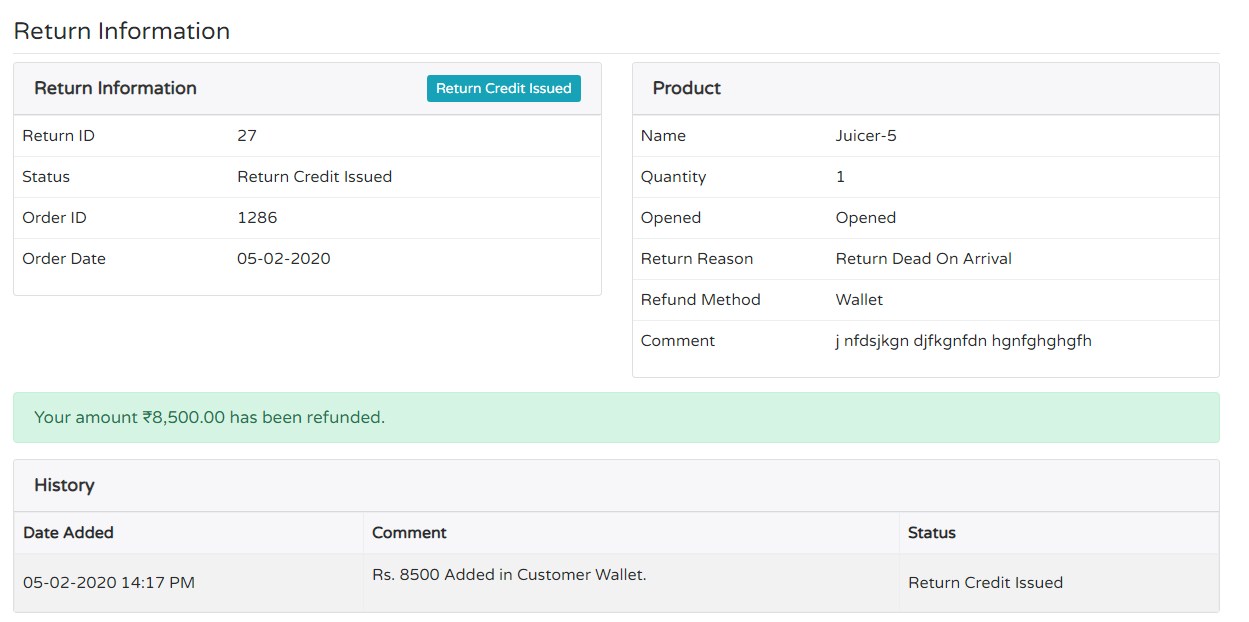 Key Features for Return Product:-
1. The Status which you keep in setting for Return in Which Credit Amount Will apply.
2. You can apply days in Store Admin for Product Return.
3. Replacement Policy displays in Product info if you have enabled from settings.
4. Return Applied Amount will be credited in the Wallet/Store Credit/Original Payment Method.
5. Refund Restoration Charge Set in Store Settings which is applicable for Return.
6. If Return days expire you can not apply Return Product.
7. Multiple products return requests available to add form Order.
Benefits of Return Product:-
--> Sometimes customers not satisfied with the product after buy. And Some time for Other reason in which customer wants to return the product. So Return product functionality which is helpful.
--> Build More Trust between Store and Customer.
--> Return Charges applicable in Store, so not to Worry about that.