How to Setup Reward Points
1. Add Reward points from Admin side setting.
--> Enabled Status for Reward
--> Add Title which you want to displays for Reward.
--> The Reward Point Rate displays the amount which you want to set 1 Point.
--> Add checkout minimum Balance. Through set minimum balance the customer can not apply reward points if cart amount not reached minimum balance.
2. Set Reward Points in Offers.
--> In offer section, the reward points can be set and get benefits of apply coupon code or Automatic.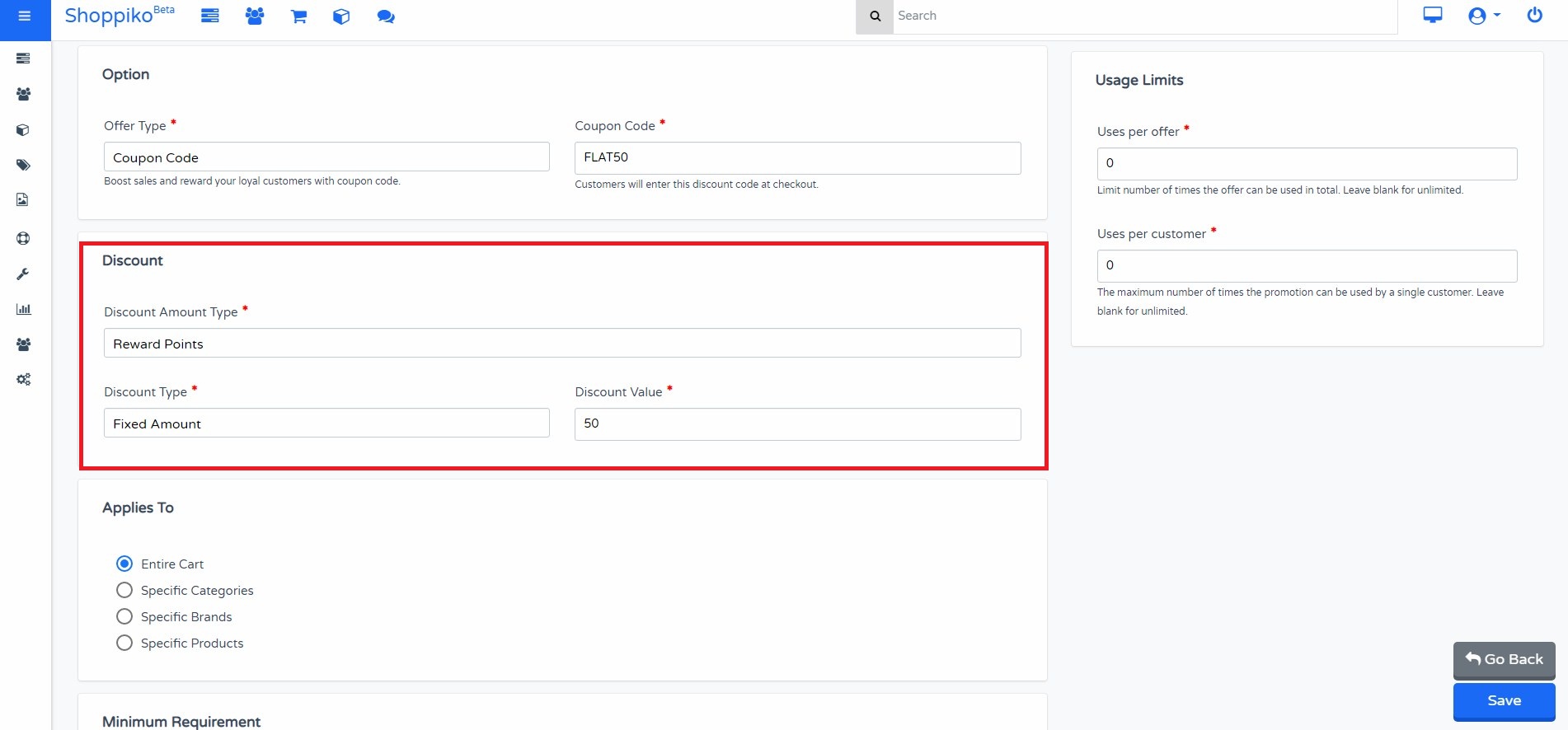 3. In Customer Information, the Store Owner can set and add Reward Points for particular Customer.