Testimonial:-
Customer testimonial can be added by Testimonial Module in shoppiko. Add author details like photo, Name & Description. For displays Testimonial in the home page, select and add a module in the home page of Testimonial, add and enable it. User can display more testimonial in sliding view.
Testimonial Setting:-
--> First you need to enable Testimonial From Customer Testimonial Settings.,
--> So, enable and adjust for auto approve or not.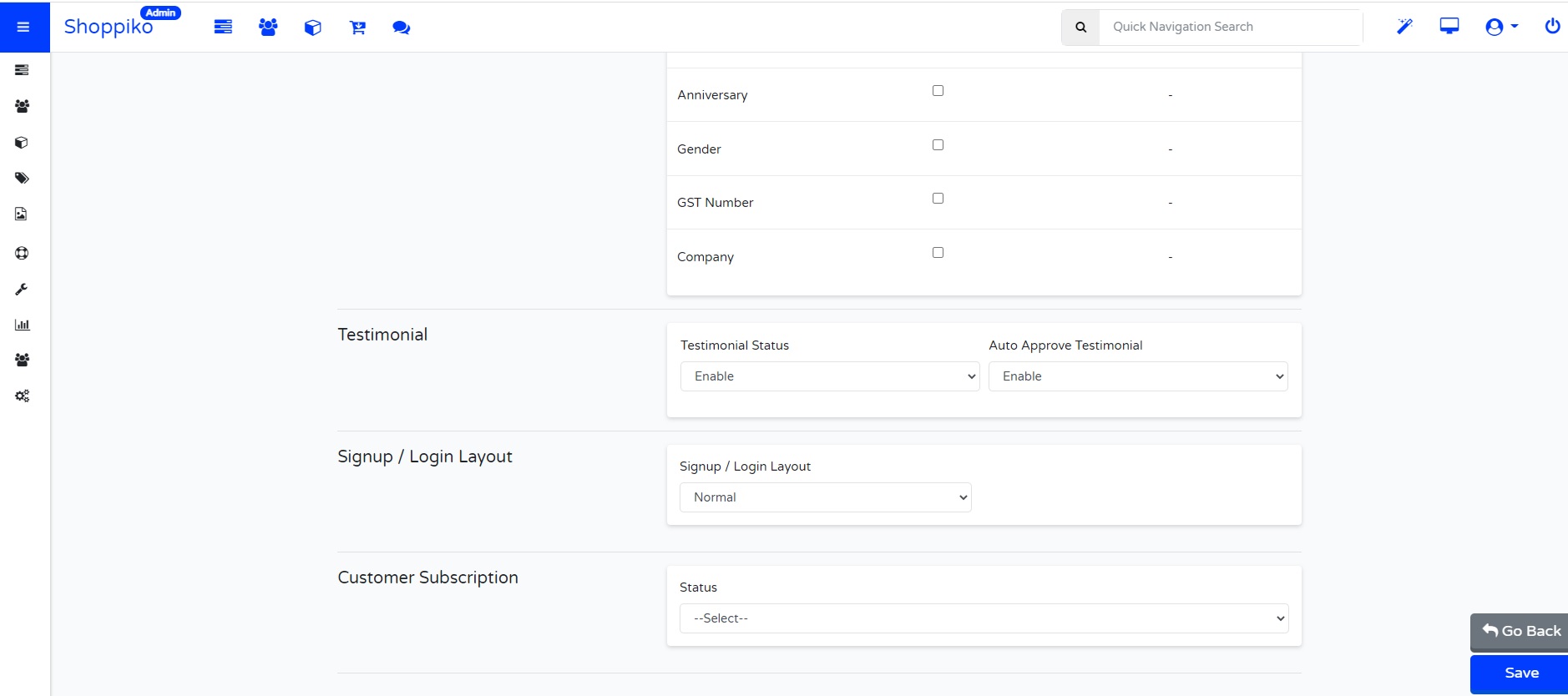 Home Page Testimonial:-
For home Page testimonial displays Like below image:-

Front Side Testimonial Module:-
Front Side Testimonial Module Displays Like Below Image:-